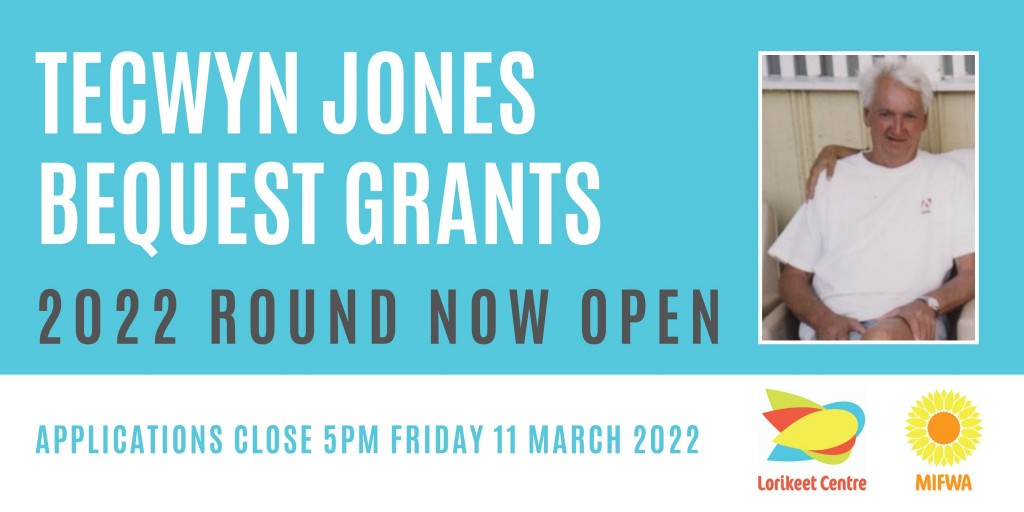 Please ensure that all questions are answered.
Please approach MIFWA/Lorikeet staff for assistance if required.
Read more in the 2022 Tecwyn Jones Bequest Grant Guidelines / Terms and Conditions.
Privacy Act – your personal information will be treated confidentially, stored securely and only used for the purposes of this current funding round.