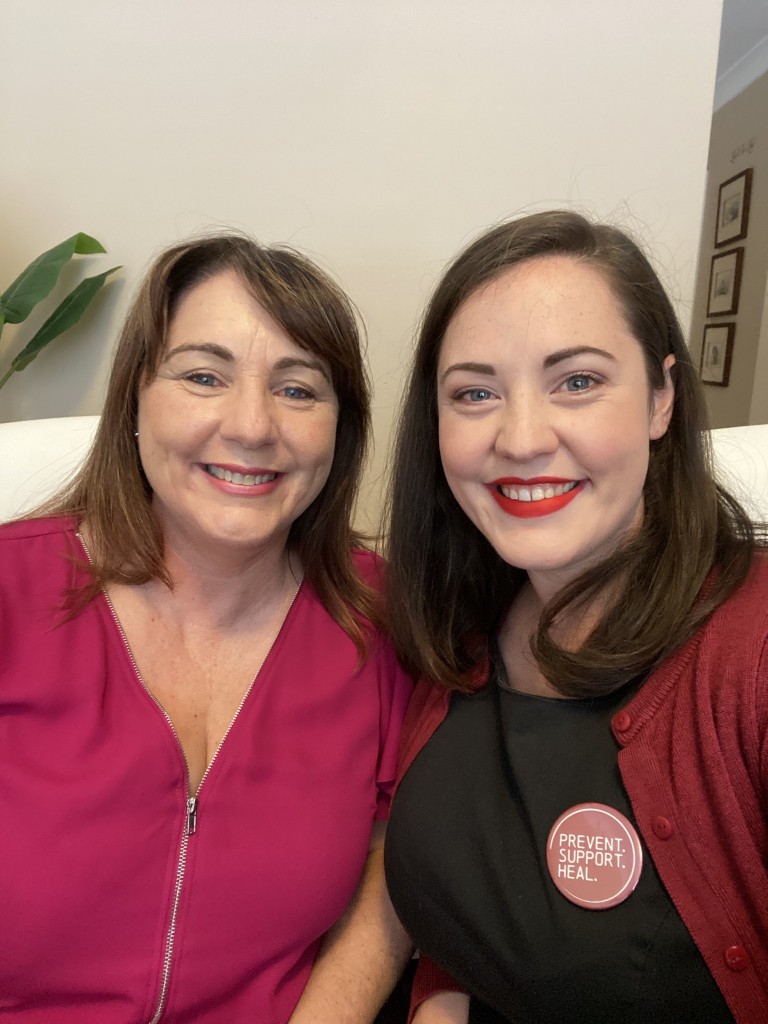 'A Mother and Daughters Journey' captured the struggle, the searching, and the hope of the recovery journey.
At the recent The MHS Virtual Conference, Samantha and Hayley each shared their unique perspectives of being a carer and being a consumer respectively:
"While we each played a role in the others story, our version of events, our takeaways and our challenges were different", Hayley says.
Samantha shared the grief she experienced seeking support for her daughter, only to be turned away, and the relief she felt when Hayley left the house after months of remaining housebound.
Hayley spoke about her experience regaining her identity and receiving support from community groups and organisations.
Both Samantha and Hayley use their lived experiences in their work at MIFWA and are passionate about the role peers play in the mental health sector.
In the presentation, Samantha shared her experience of first participating in the Building a Future program; "I met with my peers, others that also understood the heartbreak, frustration, and challenges" she said "[receiving peer support] was like having a travel guide in a foreign land."
Hayley said "I wouldn't be where I am today without my lived experience Peers, who have mentored and supported me, and who have shared their own wisdom and showed me I am not alone."
Sometimes navigating the mental health system feels like a maze that keeps on changing. Having a peer who has already gone through the maze, taken notes along the way, come back around, walked you through it and shared tips is priceless!
"I wouldn't be where I am today without my lived experience Peers, who have mentored and supported me, and who have shared their own wisdom and showed me I am not alone." – Hayley Harris
---
Share
Related Categories
Back to our Blog