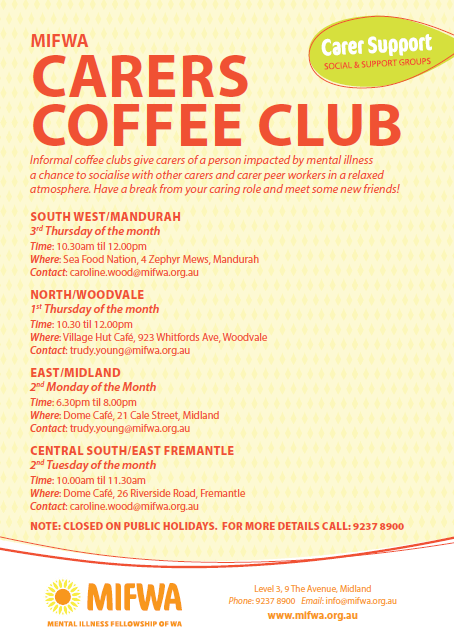 Informal coffee club gives carers a person impacted by Mental Illness a chance to socialise with other carers and carer peer workers in a relaxed atmosphere. Have a break from your caring role and meet some new friends!
6 Jan - 31 Dec 2020
see event details for times
More details
Lorikeet's Open Your Mind Poetry Competition 2020 is now open for anyone living in Western Australia with a mental illness or a carer of someone with a mental illness. The theme this year is 'Milestones & Memories'. Prizes for best 3 poems. Conditions apply. Good luck and happy writing!