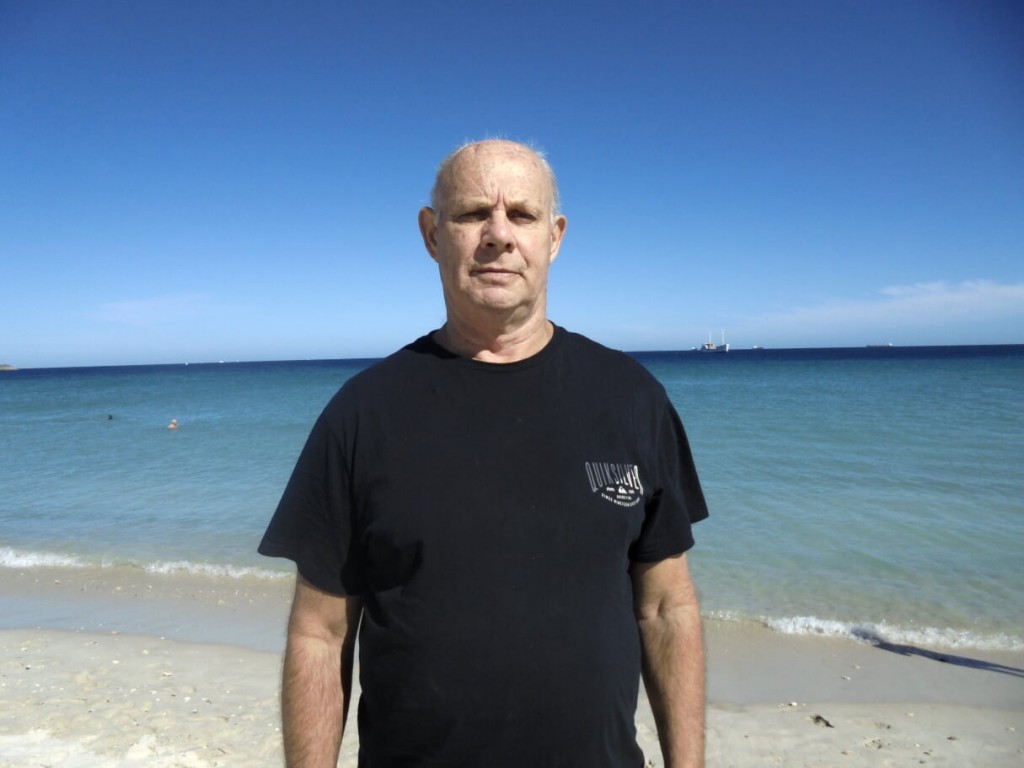 Today, Garry shares with us the role art therapy has played in his recovery.
"I was admitted into Sir Charles Gairdner Hospital when I was 21 and had become itinerant, homeless and was not accepted into any facilities.
After my admission I left Perth, hitchhiking my way around Australia.
I was involved in surfing on the north shore of NSW and found myself sleeping on the beach and surfing, travelling the coast of surfer's paradise every day and finally finding some work to support myself.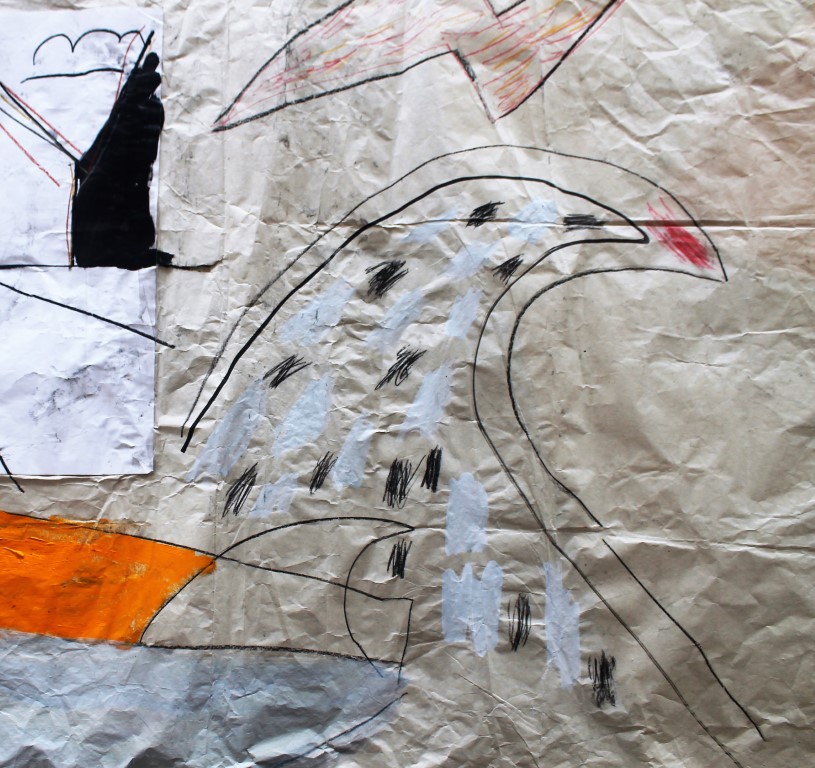 Through surfing and a connection with the ocean I became involved with a local art group in Byron Bay, where I exhibited some work at the opening exhibition of the 'Meatworks', a local art centre converted from an abattoir.
I travelled back to Perth for family reasons and was still homeless, finally finding accommodation – which is where I have been ever since.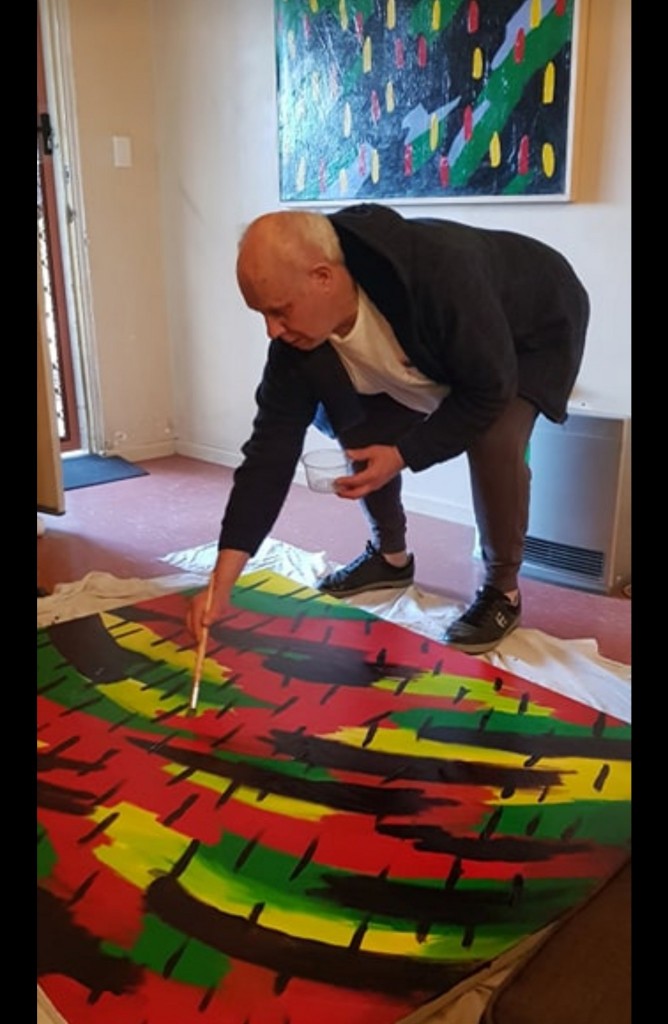 I started painting, drawing and producing digital work and exhibiting my work.
Art became my therapy as it is an expression of my mental health.
By using my mind to be creative, I express my mental state by actively involving myself in my artwork."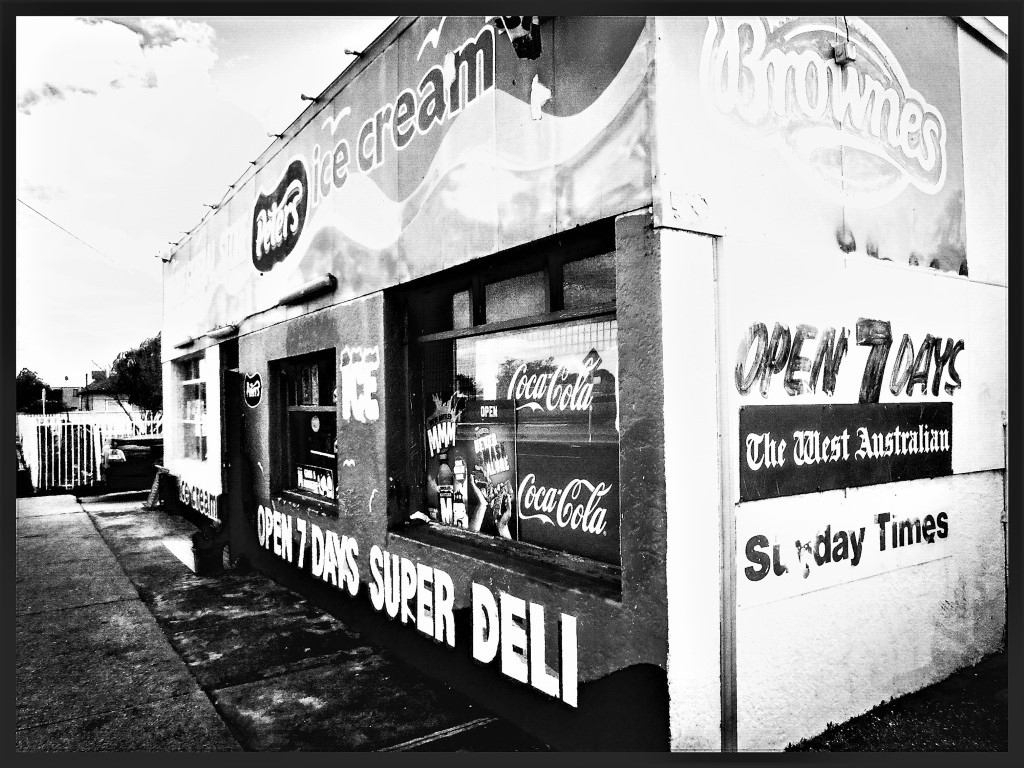 To contact Garry and to purchase prints of his artwork, email gazharvey2040@hotmail.com.

---
Share
Related Categories
Back to our Blog