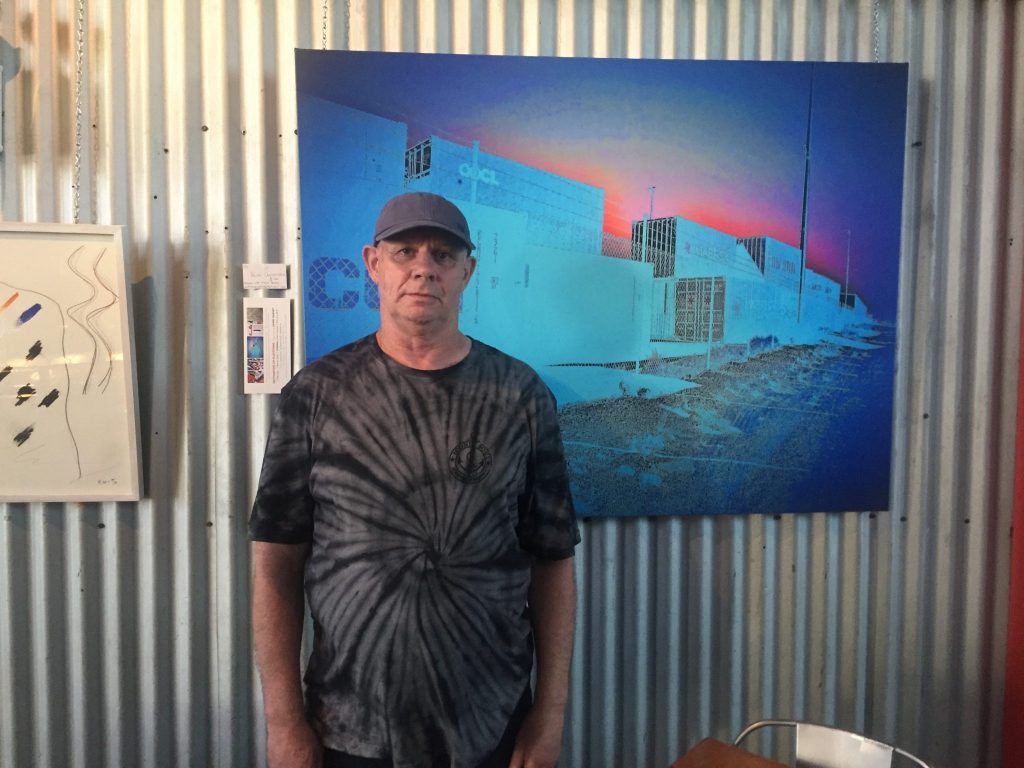 Garry is a keen artist, about 18 months ago he chose MIFWA as his NDIS provider.
Garry has always expressed a desire to exhibit his work but never felt he had the confidence. All who have worked with Garry since we began supporting him have encouraged and supported him to pursue his goal.
His goal of exhibiting his works came to fruition last night when his exhibition opened at Little Creatures in Fremantle. It was a wonderful evening for Garry and he stole the show.
Garry's local coordinator attended and was blown away with the exhibition. He stated 'what a testament to MIFWA, supporting Garry to build his capacity to achieve this goal'.
A huge acknowledgement to Angela, Chad and Lisa for assisting Garry to make it happen, and to all other staff who have worked with Garry who have always encouraged and supported him. Most importantly a huge congratulations to Garry for having the courage to make his dream come true.
His exhibition was on the upper level of Little Creatures and ran until 1st March.
---
Share
Related Categories
Back to our Blog