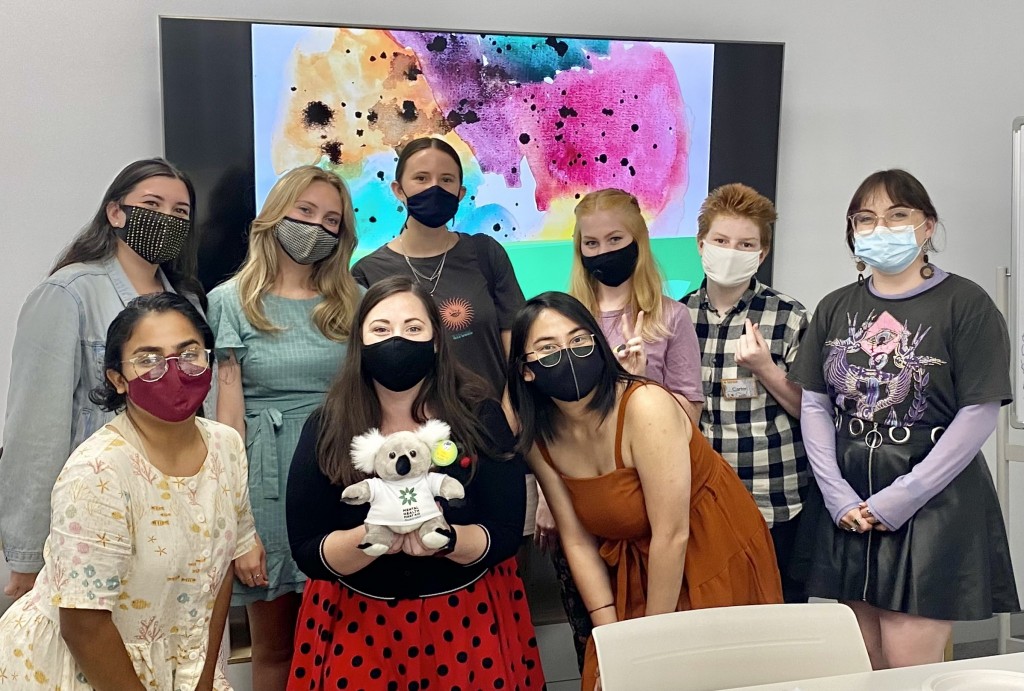 A young person from headspace has praised our Mental Health First Aid course, saying more young people should receive the training: "I very much enjoyed the entire course and I think this should be taught to more students in health fields."
The young person had attended the Standard Mental Health First Aid training which MIFWA's Hayley Harris recently delivered to several headspace Youth Reference Group (YRG) members from Cannington, Armadale, Joondalup, and their Early Psychosis Program.
The YRG is made up of young people passionate about mental health and well-being. They have input into the strategic direction of headspace services and local youth services. The YRG also offers opportunities for young people to develop skills and leadership, direct youth health and wellbeing policy development, and to get involved in the youth, welfare, and health sectors.
"It was a privilege to join this amazing group of young people, to hear their experiences and to be inspired by up-and-coming leaders in the mental health space," said Hayley. "The future of mental health is in very good hands."
Our Standard Mental Health First Aid is a 12-hour course that teaches participants how to assist adults who are developing a mental health problem or in a mental health crisis. We encourage more young people to attend this training, especially those mentoring and supporting other young people.
Another participant said "the course was really insightful and gave me vital skills that I will take with me," while another suggested that "it should be something that every person in every industry should do at least once."
We appreciate Neami National and headspace Cannington for supporting this course.
View dates for upcoming training »
---
Share
Related Categories
Back to our Blog