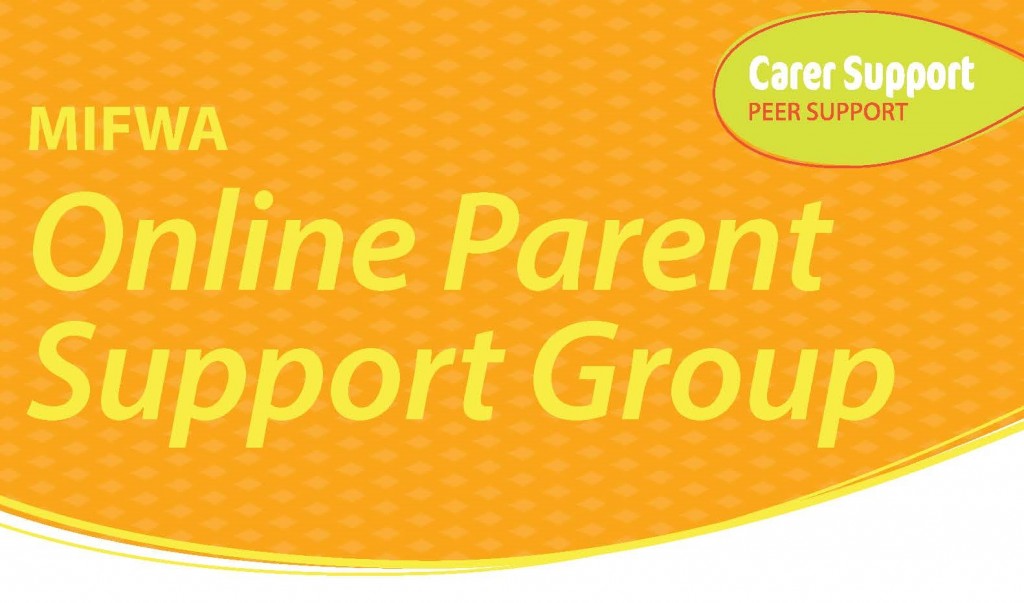 Being a parent of a teenager or young adult can be tough, knowing how to respond when they have mental health issues can be even tougher.
Often parents in the caring role are impacted in several areas:
• Relationships and family dynamics
• Their own emotional health and wellbeing
• Understanding the mental health system
• Feeling equipped to manage a mental health crisis
• Effectively communicating when someone is distressed.
MIFWA's Online Parent Support Group commences on Thursday 6 August at 6:00pm via Zoom with the topic: Managing Family Dynamics – it gets a bit tricky with other family members and we can feel like the 'meat in the sandwich'.
The Online Parent Support Group via Zoom provides a service in a safe, supportive and non-judgemental environment. This service is at no cost. The group will be held on the first Thursday of the month at 6:00pm.
INTRODUCING GRACE
The online parenting group will be facilitated by family peer facilitator, Grace. Grace brings a wealth of experience having worked with parents and has a lived experience of caring for her daughter who is in her early 20's with complex mental health issues.
To register, email Caroline at caroline.wood@mifwa.org.au or call 9237 8900.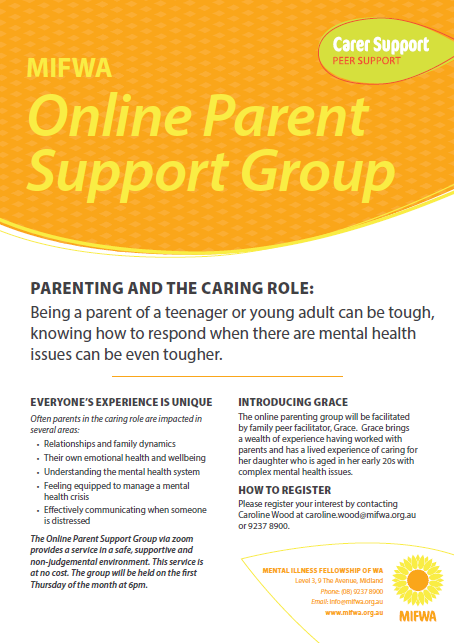 ---
Share
Related Categories
Back to our Blog