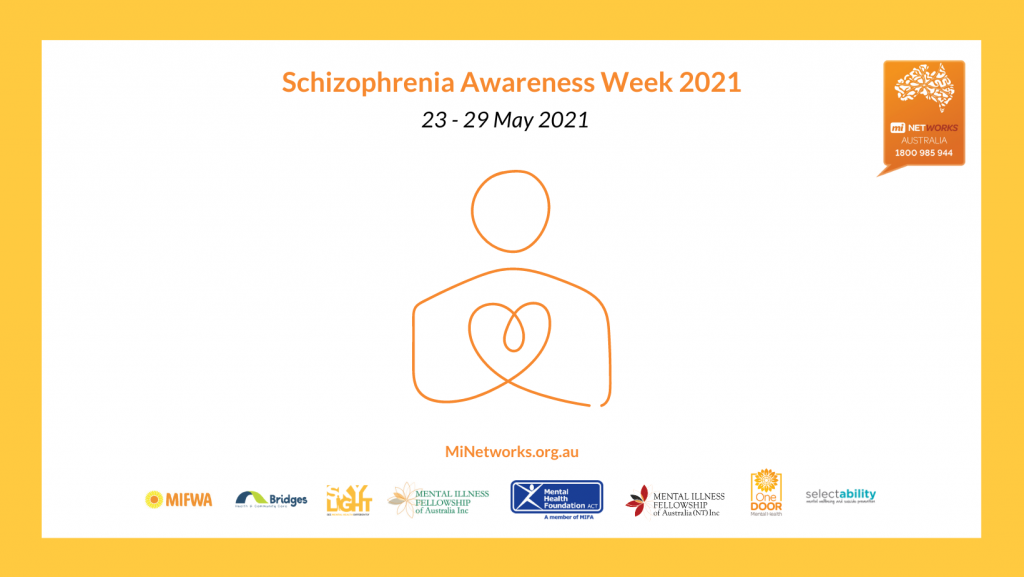 This year Schizophrenia Awareness Week runs from 23 to 29 May with the theme 'Discover Better Mental Health'.
This years campaign is based around four pillars:
Acceptance,
Self-stigma and stigma,
Contribution, and
Support of peers.
In conjunction with fellow MiNetworks Partners across Australia, we're aiming to highlight the voice of lived experience to support connection, to provide practical suggestions about how people can discover better mental health, and to let people living with schizophrenia know that they can reach out for support if they need it by contacting us.
We're encouraging everyone to get involved in Schizophrenia Awareness Week 2021 by attending events (face to face and online), joining in the conversation in person and via our social channels, and promoting general awareness about schizophrenia to those you come into contact with during the week.
---
Share
Related Categories
Back to our Blog