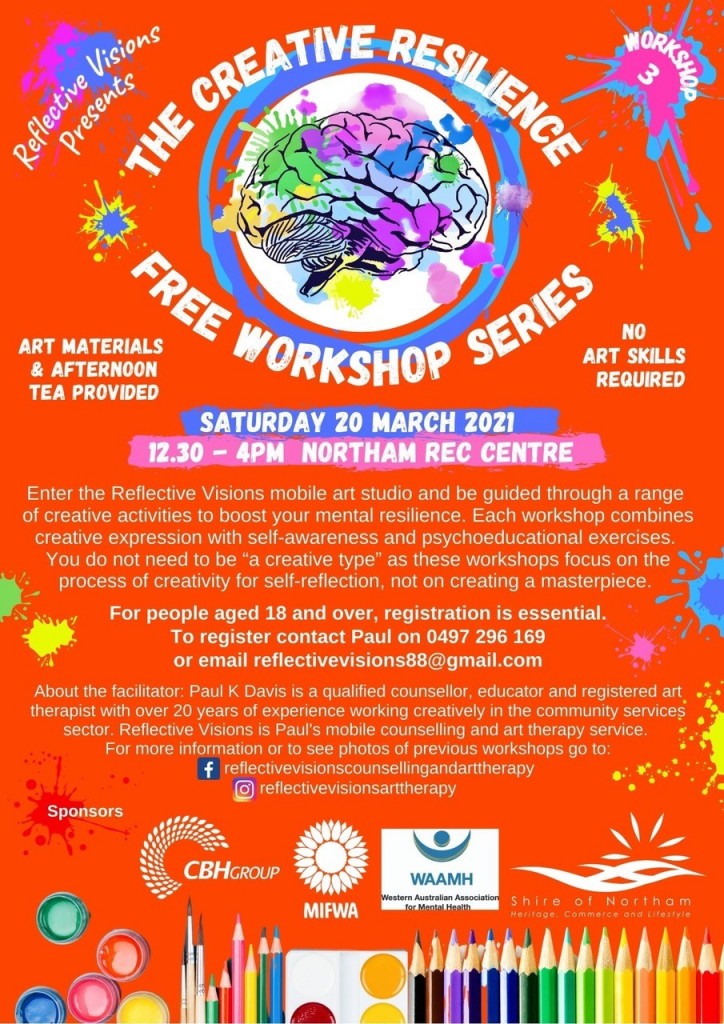 Enter the Reflective Visions mobile art studio and be guided through a range of creative activities to boost your mental resilience.
20 Mar 2021
12:30pm-4:00pm
Northam Recreation Centre
More details
The theme of Schizophrenia Awareness Week (SAW) in 2021 is "Discover Better Mental Health". Plans for #SAW2021 are currently underway and we look forward to providing further details about #SAW2021 in the New Year. 
23 May - 29 May 2021
see event details for times
More details