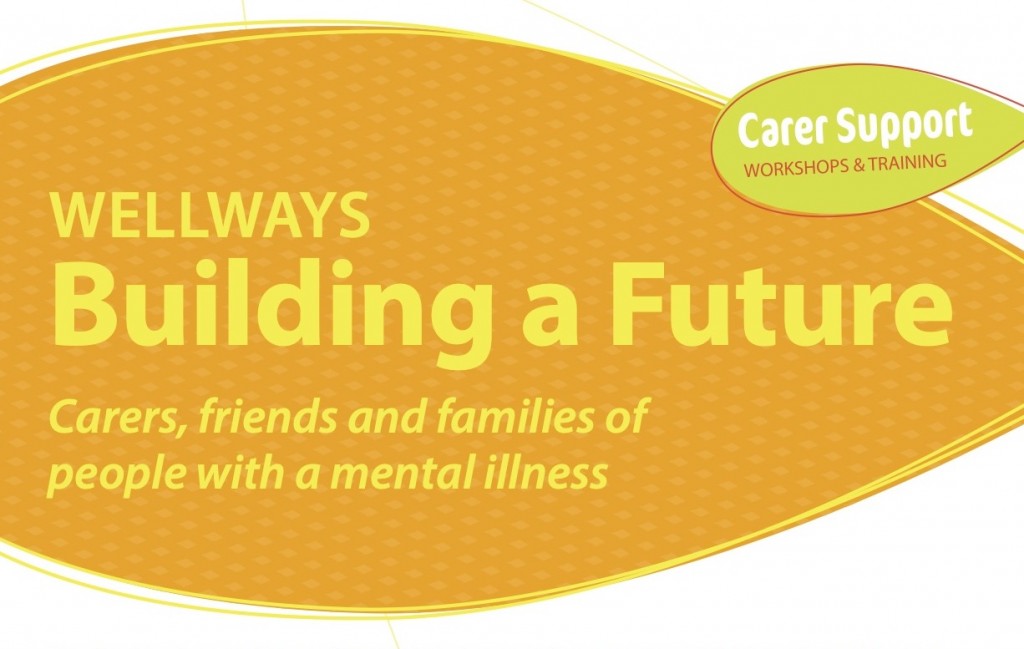 A Wellways program designed to provide a broad and sensitive perspective to the many issues facing families as they manage the impact of mental illness on their lives.
4 Jul - 19 Sep 2020
10:00am – 1:00 pm
Via Zoom (information about how to access will be provided to registered participants)
More details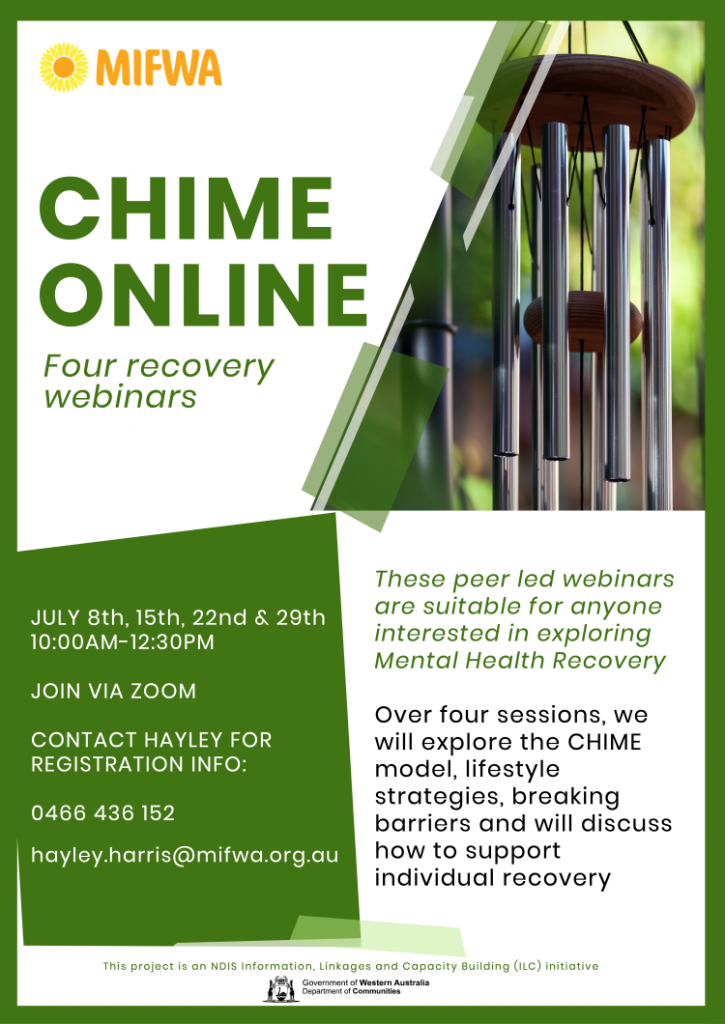 These peer led webinars are suitable for anyone interested in exploring Mental Health Recovery.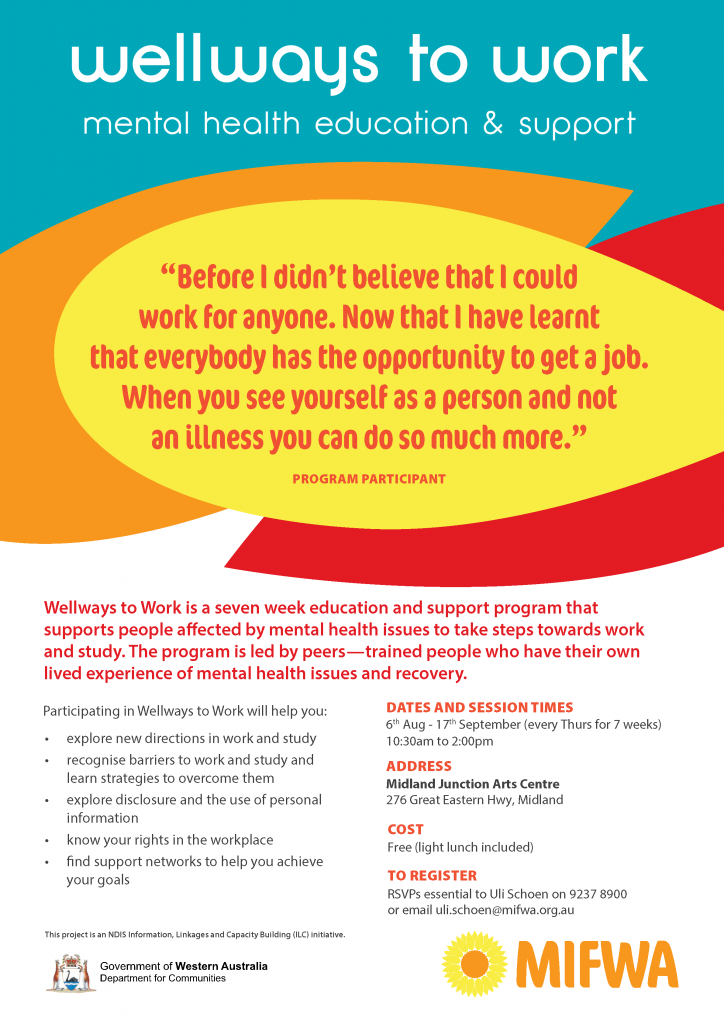 Wellways to Work is a seven week education and support program supporting people affected by mental health issues to take steps towards work and study.
6 Aug - 17 Sep 2020
10:30am-2:00pm
Midland Junction Arts Centre, 276 Great Eastern Hwy, Midland
More details