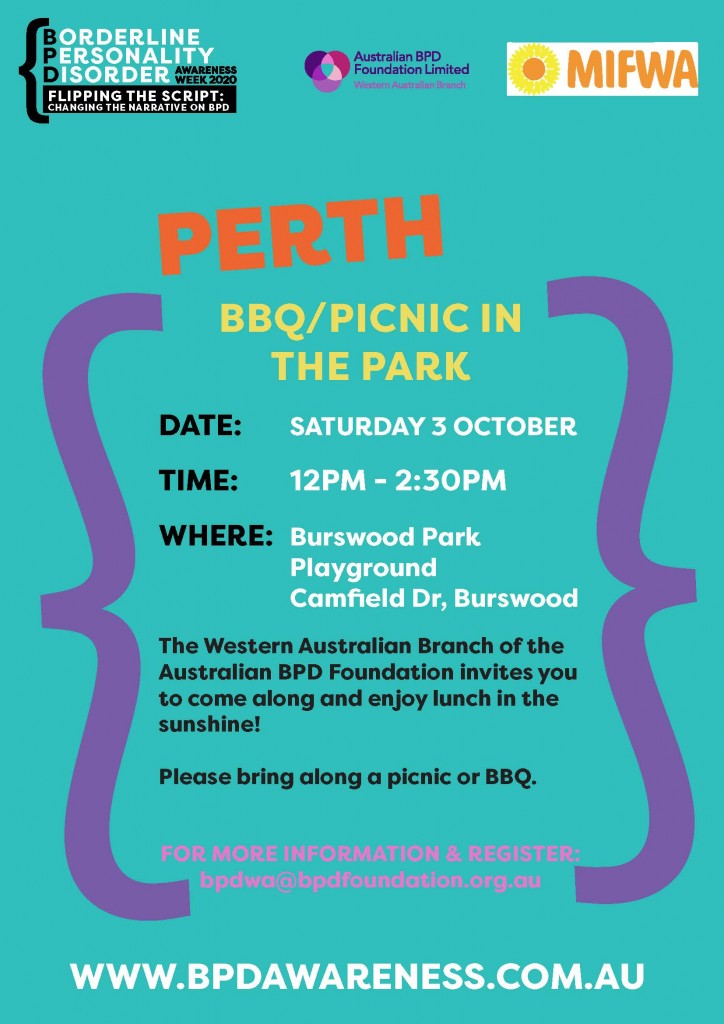 The Western Australian Branch of the Australian BPD Foundation invites you to come along and enjoy lunch in the sunshine!
3 Oct 2020
12:00pm-3:00pm
Burswood Park, Playground, Camfield Dr, Burswood
More details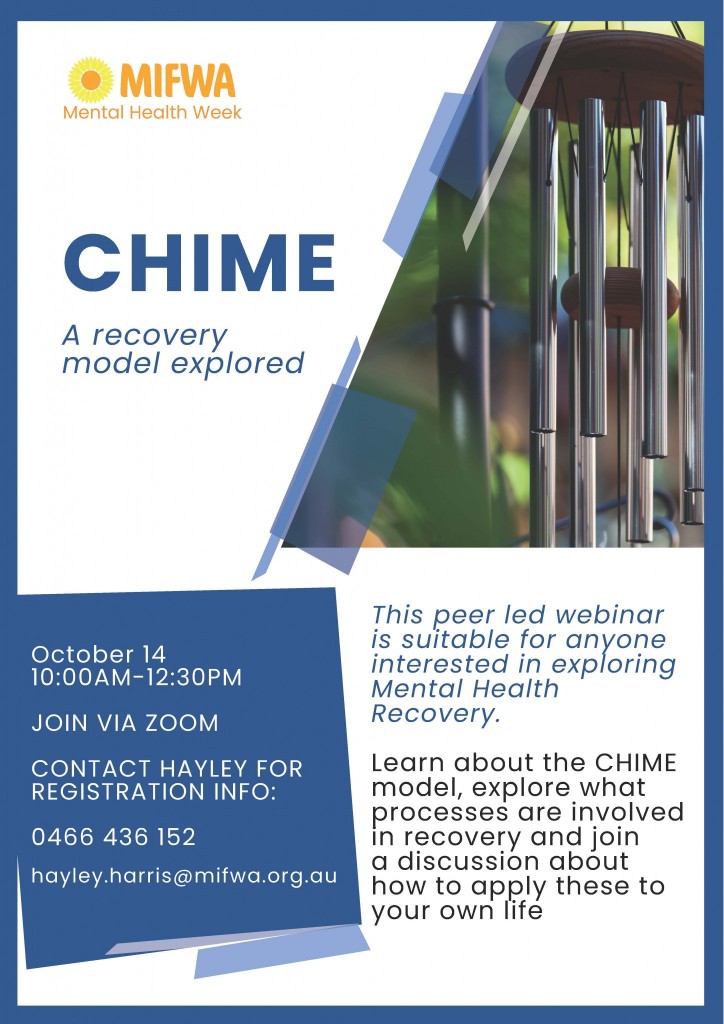 For Mental Health Week 2020 we're hosting this FREE peer led webinar suitable for anyone interested in exploring Mental Health Recovery.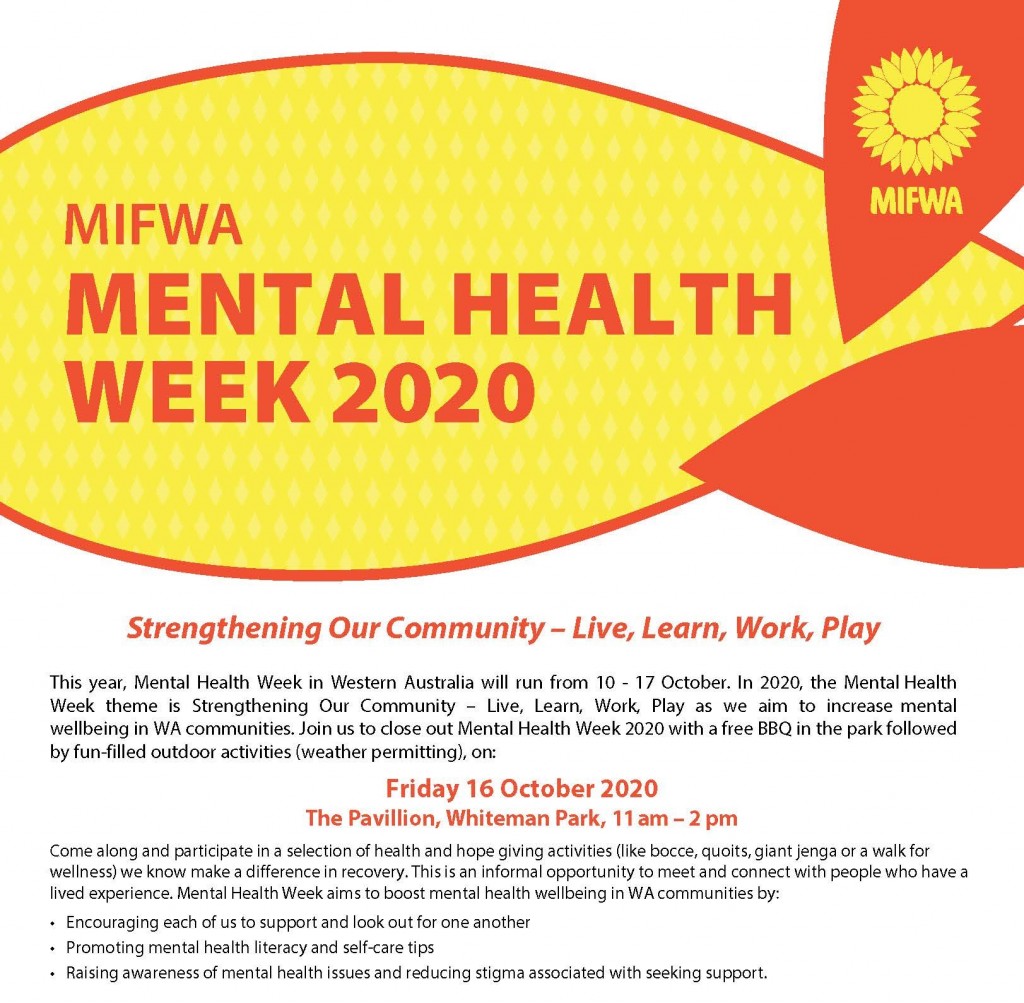 Join us to close out Mental Health Week 2020 with a free BBQ in the park followed by fun-filled outdoor activities (weather permitting), on Friday 16 October 2020 from 11:00am until 2:00pm at The Pavillion, Whiteman Park.
16 Oct 2020
11:00am-2:00pm
The Pavillion, Whiteman Park
More details