Wellways to Work is a 7 week education and support program that supports people affected by mental health issues to take steps towards work and study. The program is led by peers - trained people who have their own lived experience of mental health issues and recovery.
Healthy simple cooking with confidence. No direct cost for eligible participants: -Available to those with an NDIS plan.
19 Sep - 12 Dec 2019
10:30am to 1:30pm
Swan View Youth Centre
More details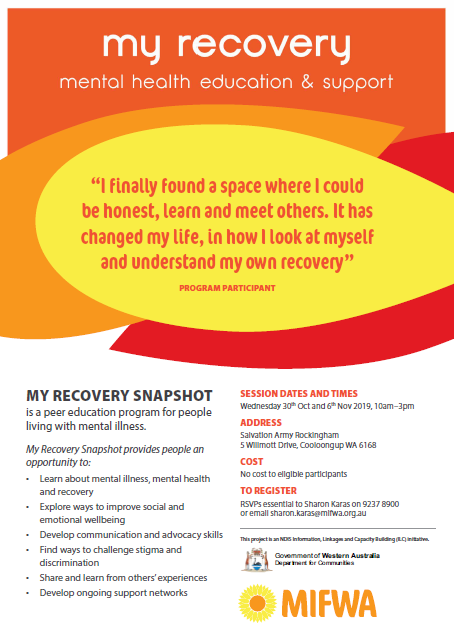 My recovery SNAPSHOT is a peer education program for people living with mental illness.
30 Oct - 6 Nov 2019
10.00am to 3.00pm
Salvation Army Rockingham
More details