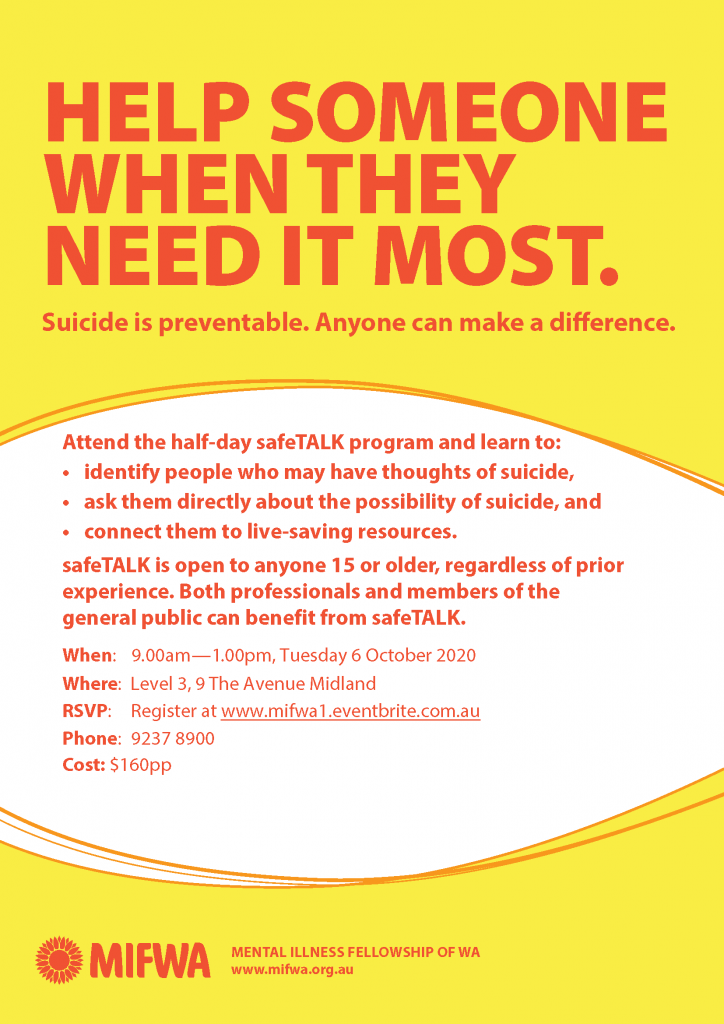 Suicide is preventable. Anyone can make a difference.
6 Oct 2020
09:00am-1:00pm
Level 3, 9 The Avenue, Midland
More details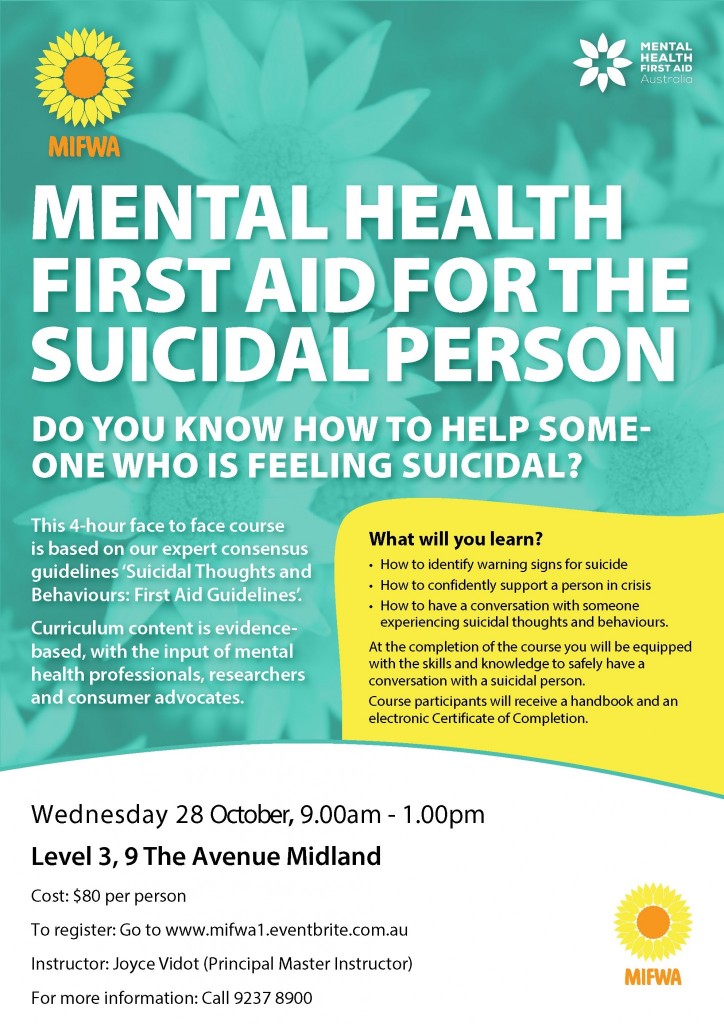 Do you know how to help someone that is feeling suicidal? This 4-hour face to face course is based on our expert consensus guidelines 'Suicidal Thoughts and Behaviors: First Aid Guideline'.
28 Oct 2020
09:00am-1:00pm
Level 3, 9 The Avenue, Midland
More details