2 Jun 2021
6pm–9pm
Lakeside Recreation Centre, Circuit Room, 2 Bibra Dr, North Lake WA 616
Share
As family carers sometimes our own anxiety can go unrecognised.
Learn ways to calm your mind and sooth your body experiment and see which techniques work for you.
When: Thursday 2 June, 6pm–9pm
Where: Lakeside Recreation Centre, Circuit Room, 2 Bibra Dr, North Lake WA 6163
Find out:
• What is anxiety?
• How the body responds
• What causes anxiety
• Types of anxiety disorders
• They cycle of anxiety and how to reverse it
• Ways of coping with and managing anxiety
• Explore ways anxiety can be reduced.
To enquire or register for a place please contact: Robyn Stone on 9237 8900 or robyn.stone@mifwa.org.au.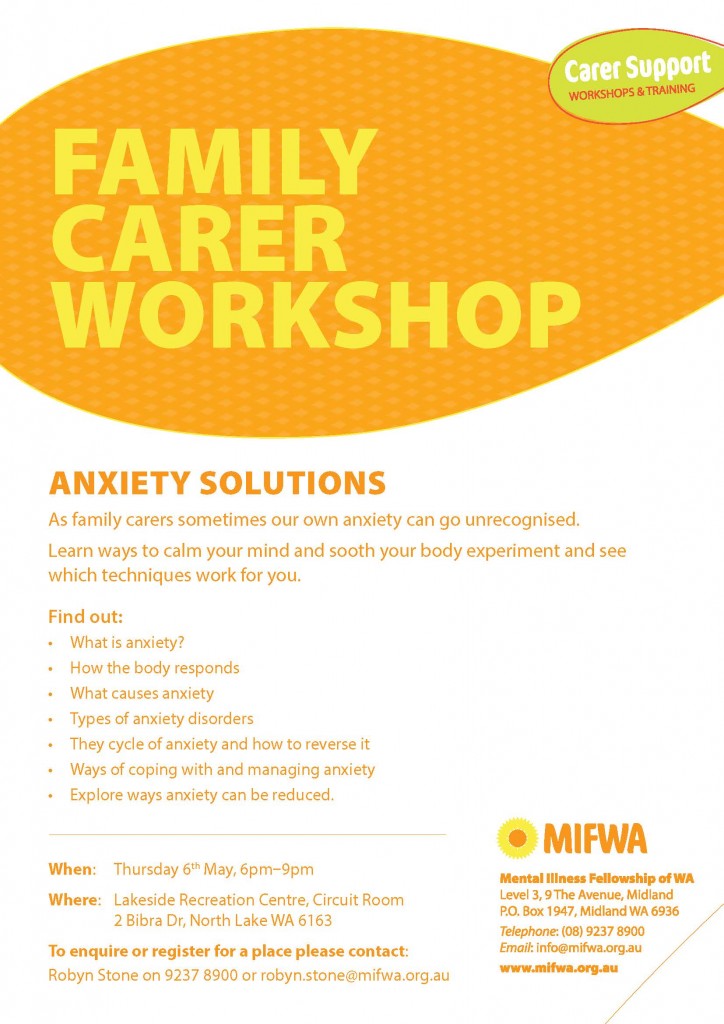 ---
Event Categories
Back to Events