3 Oct 2021
12:00-2:30pm
Burswood Park Playground, Camfield Drive, Burswood
Share
The Western Australian Branch of the Australian BPD Foundation invites you to come along and enjoy lunch in the sunshine for BPD Awareness Week 2021!
When: 12:00-2:30pmm Sunday 3 October 2021
Where: Burswood Park Playground, Camfield Drive, Burswood
Please bring your own picnic or BBQ.
FOR MORE INFORMATION & REGISTER: Email bpdwa@bpdfoundation.org.au.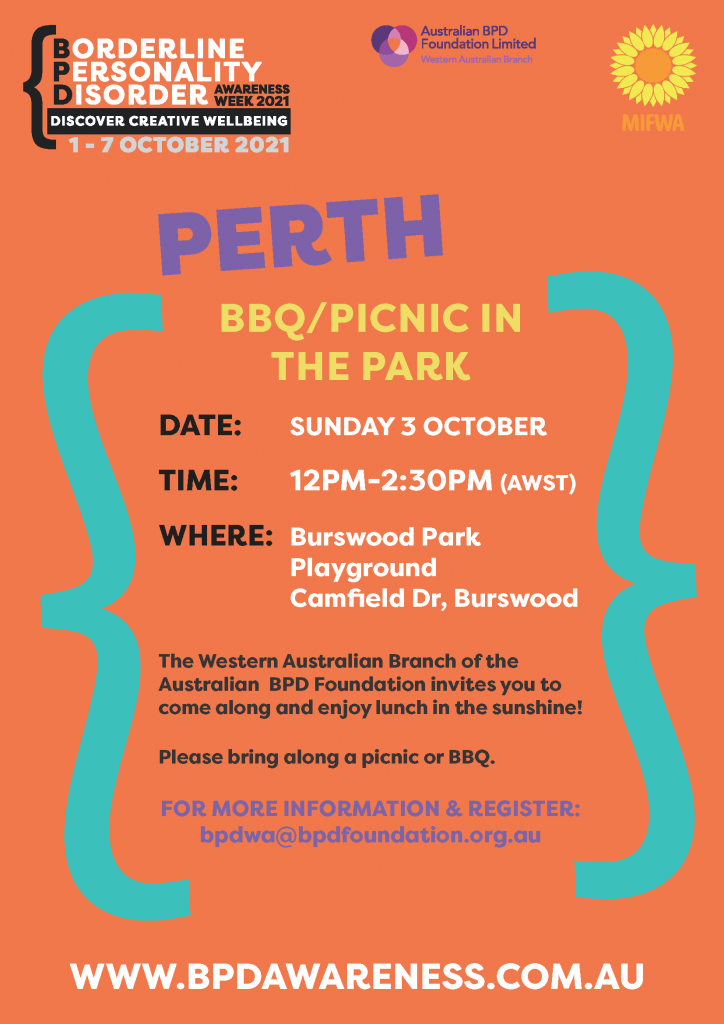 ---
Event Categories
Back to Events