25 May 2023
12:00 PM - 2:30 PM
Online via Zoom
Share
Learn about the CHIME model, explore what processes are involved in recovery and join a discussion about how to apply these to your own life.
CHIME – A Recovery Model Explored is conducted on Zoom and includes a whole group conversation, small group discussion, and reflections. Participants receive tools and support to enrich their recovery journey, while also having the opportunity to meet and connect with others exploring their recovery. Although all participants are encouraged to participate, they have the option to pass or listen if they don't feel comfortable talking.
This interactive online group is held on Zoom. All participants must have a device with a camera, microphone, access to Zoom, and good internet.
Participants will receive the Zoom link once registration is complete. The session is not recorded.
If you have questions please contact Hayley Harris
Email hayley.harris@mifwa.org.au or call 0466 436 152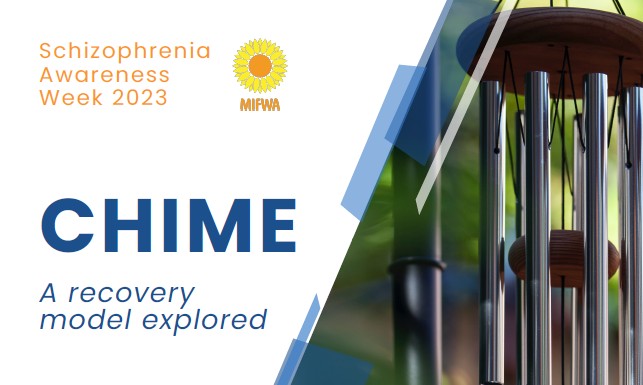 ---
Event Categories
Back to Events