9 Oct - 10 Oct 2021
9:00am to 4:00pm
Northam Recreation Centre, Peel Terrace, Northam
Share
Join us to kick of Carers Week 2021 for the popular two-day Daring Greatly™ workshop in Northam, for families, friends and carers of people living with mental ill-health.
Based on the work of Brene Brown, attendees will be guided through an exploration of topics such as vulnerability, courage, shame and worthiness. They will also delve into a personal arena where they would like to "show up, be seen and live brave", challenging the thoughts, emotions and behaviours that prevent them from living an authentic, wholehearted life.
When: 9:00am to 4:00pm, Saturday 9 & Sunday 10 October 2021
Where: Northam Recreation Centre, Peel Terrace, Northam
Cost: FREE – lunch included on both days
For more information and to register, contact us at events@mifwa.org.au or call 9237 8900.
'The courage to be vulnerable, to show up and be seen. To ask for what you need, to talk about how you are feeling, to have the hard conversations.' – Brené Brown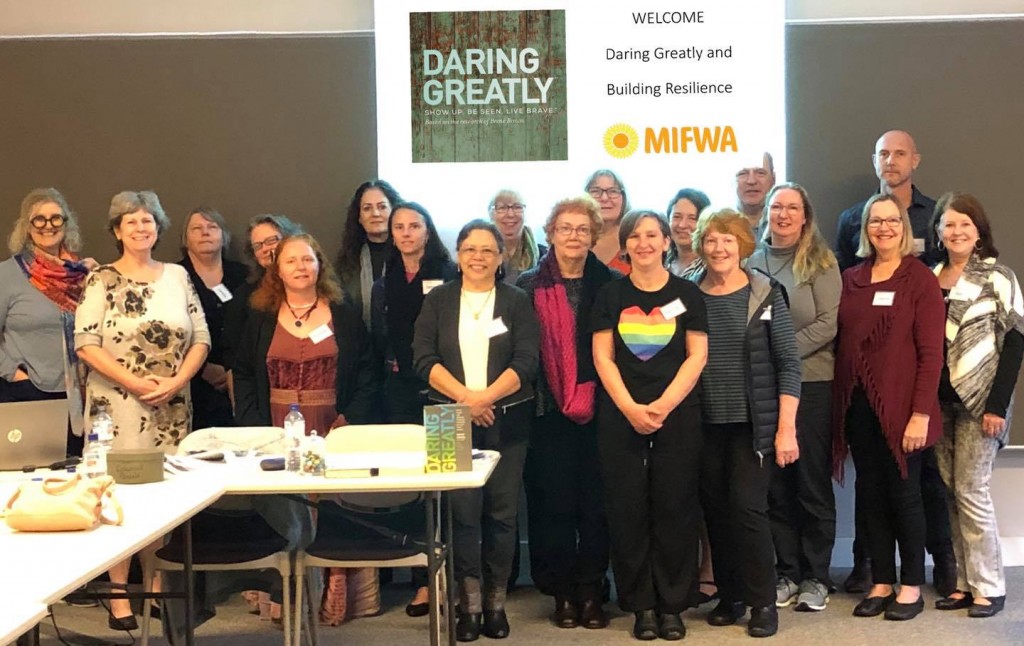 ---
Event Categories
Back to Events