1 Jul - 5 Jul 2019
Mon 1st, Tue 2nd, Thu 4th, Fri 5th JULY 2019
9.30am to 4.00pm
MIFWA Training Room MIDLAND
Level 3, 9 The Avenue Midland
Share
This course aims to offer participants insight into a career in Community Mental Health Work. We are offering the course to give people, who may not have community work experience or qualifications, insight into what the work is like and some of the key knowledge and skills required by employers. On satisfactory completion of the course we will provide you with a Certificate of Participation. This will be a great addition to your resume.
Why should I attend?
This course aims to provide people with and understand, knowledge about the role. This aims to lead to building your confidence to apply and pursue a career in mental health work. Plus, its free and you get an opportunity to learn something new.
Some of the capabilities we think are important include being:
•reliable, organised and committed
•a people person
•non judgemental
•flexible and creative
•able to work autonomously
To find out more and/or to get an application form email us on training@mifwa.org.au or call us on 9237 8900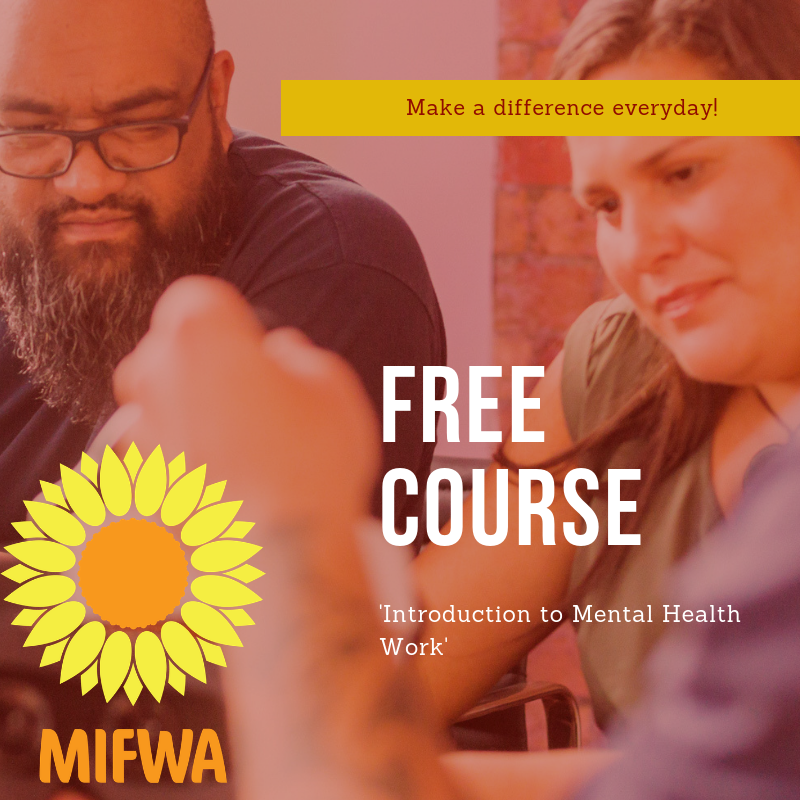 ---
Event Categories
Back to Events