16 Oct 2020
11:00am-2:00pm
The Pavillion, Whiteman Park
Share
This year, Mental Health Week in Western Australia will run from 10 – 17 October. In 2020, the Mental Health Week theme is Strengthening Our Community – Live, Learn, Work, Play as we aim to increase mental wellbeing in WA communities.
Join us to close out Mental Health Week 2020 with a free BBQ in the park followed by fun-filled outdoor activities (weather permitting), on Friday 16 October 2020 from 11:00am until 2:00pm at The Pavillion, Whiteman Park.
Come along and participate in a selection of health and hope giving activities (like bocce, quoits, giant jenga or a walk for wellness) we know make a difference in recovery. This is an informal opportunity to meet and connect with people who have a lived experience. Mental Health Week aims to boost mental health wellbeing in WA communities by:
• Encouraging each of us to support and look out for one another
• Promoting mental health literacy and self-care tips
• Raising awareness of mental health issues and reducing stigma associated with seeking support.
If you wish to attend the BBQ or would like more information, email events@mifwa.org.au or phone 9237 8900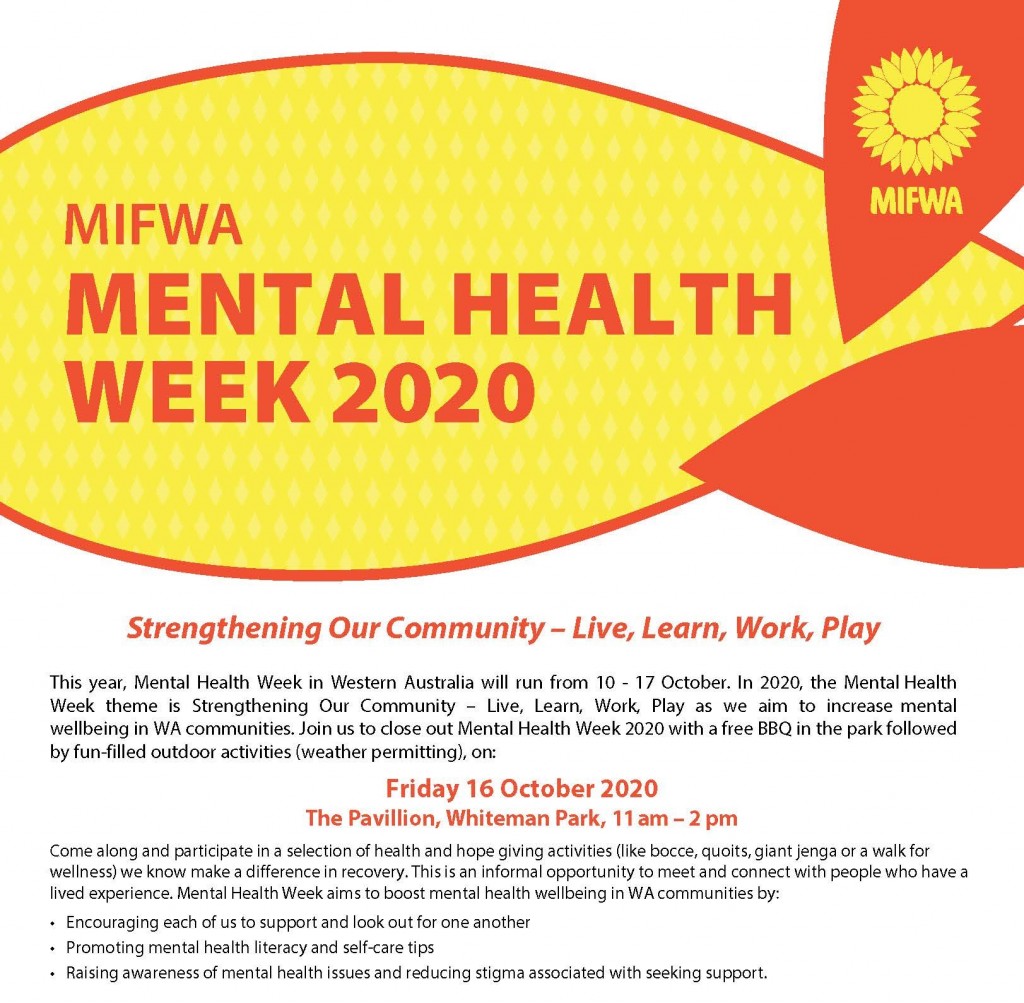 ---
Event Categories
Back to Events