Share
Being a parent of a teenager or young adult can be tough, knowing how to respond when they have mental health issues can be even tougher.
MIFWA's next Online Parent Support Group is on Thursday 1 October at 6pm via zoom. TOPIC: BPD Awareness Week "Flipping the Script' Improve communication and foster relationships:
"The words and language that we use is very powerful. We discuss this year's theme and how we can change the way we think and talk about borderline personality disorder."
To register, email Caroline on  caroline.wood@mifwa.org.au or call 9237 8900.
You will be sent a zoom link on the day of the group.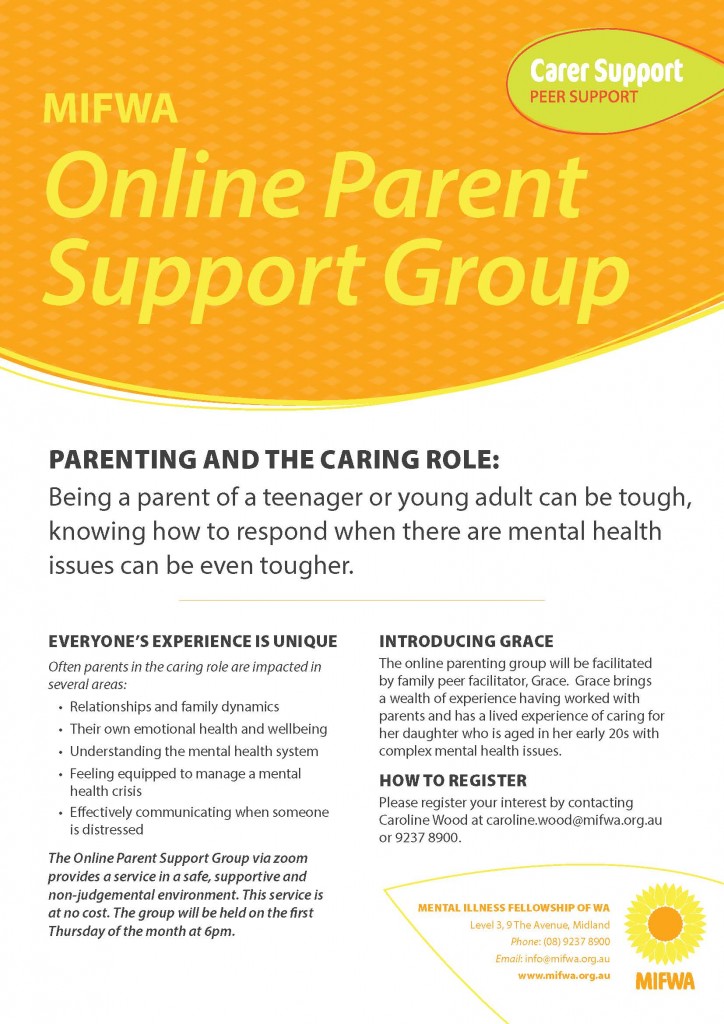 ---
Event Categories
Back to Events