23 Aug - 24 Aug 2022
11.00am - 3.00pm
Online
Share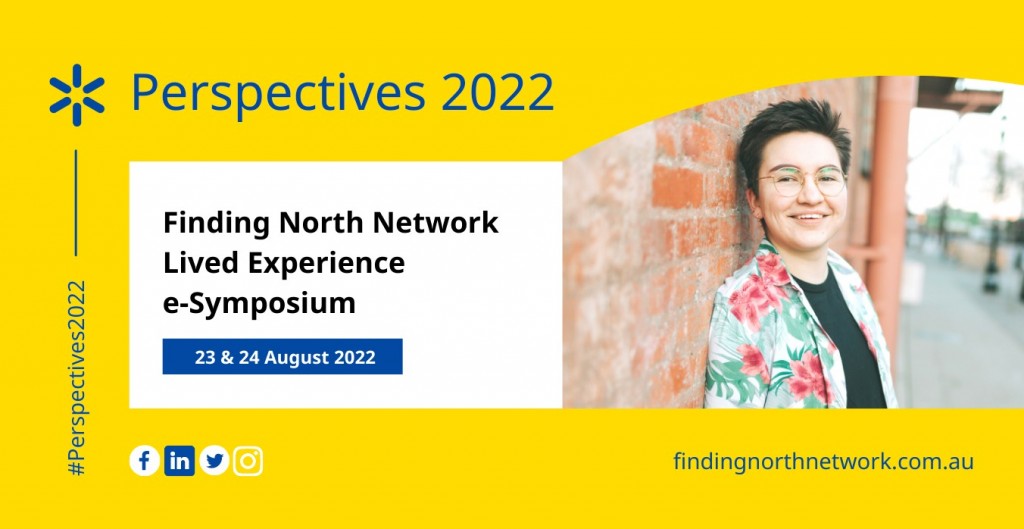 In 2022, Finding North Network will be amplifying Lived Experience perspectives in mental health across Australia.
Held virtually over two half-days – Tuesday 23 and Wednesday 24 August – Perspectives 2022 will feature a line-up of Lived Experience speakers, leaders, and advocates from across Australia.
We invite you to join us for Perspectives 2022 where you will:
Hear Lived Experience reflections and stories of hope, mental health recovery, advocacy and leadership
Explore Lived Experience leadership, meet people who are leading the way, as well as upcoming leaders across Australia
Discover how you can make an impact using your Lived Experience voice, as well as opportunities available to you
Uncover the diverse Lived Experience approaches, communities, and organisations across Australia
Examine why the inclusion of Lived and Living Experience perspectives are important, and learn how you can become an ally to people who identify as having a lived experience
Hear from a panel of mental health thought leaders, individuals and allies who will share their insights and first-hand experience in recovery, wellbeing, peer work, and leadership
Learn about and meet some of the members of Finding North Network, an online platform for those who've had first-hand experience with mental health conditions.
Free to attend, every session will be recorded and made available for viewing on-demand, along with bonus content from Finding North Members.
Everyone who registers to attend will be emailed links to the recordings post-event.
Register today
You can learn more about Perspectives 2022, check out the program and speaker line-up, and register here.
---
About Finding North Network
Finding North Network is an online platform where individuals with Lived Experience of mental health conditions can safely share their stories and connect to opportunities to build better support services, grounded by the reality of those whose wellbeing depends on them.
At Finding North Network, our goal is to foster conversations and assist people in making helpful, informative, and fun connections.
Further information
For further information about Perspectives 2022: The Finding North Network Lived Experience e-Symposium, email info@findingnorthnetwork.com.au.
Download the Perspectives 2022 Event Poster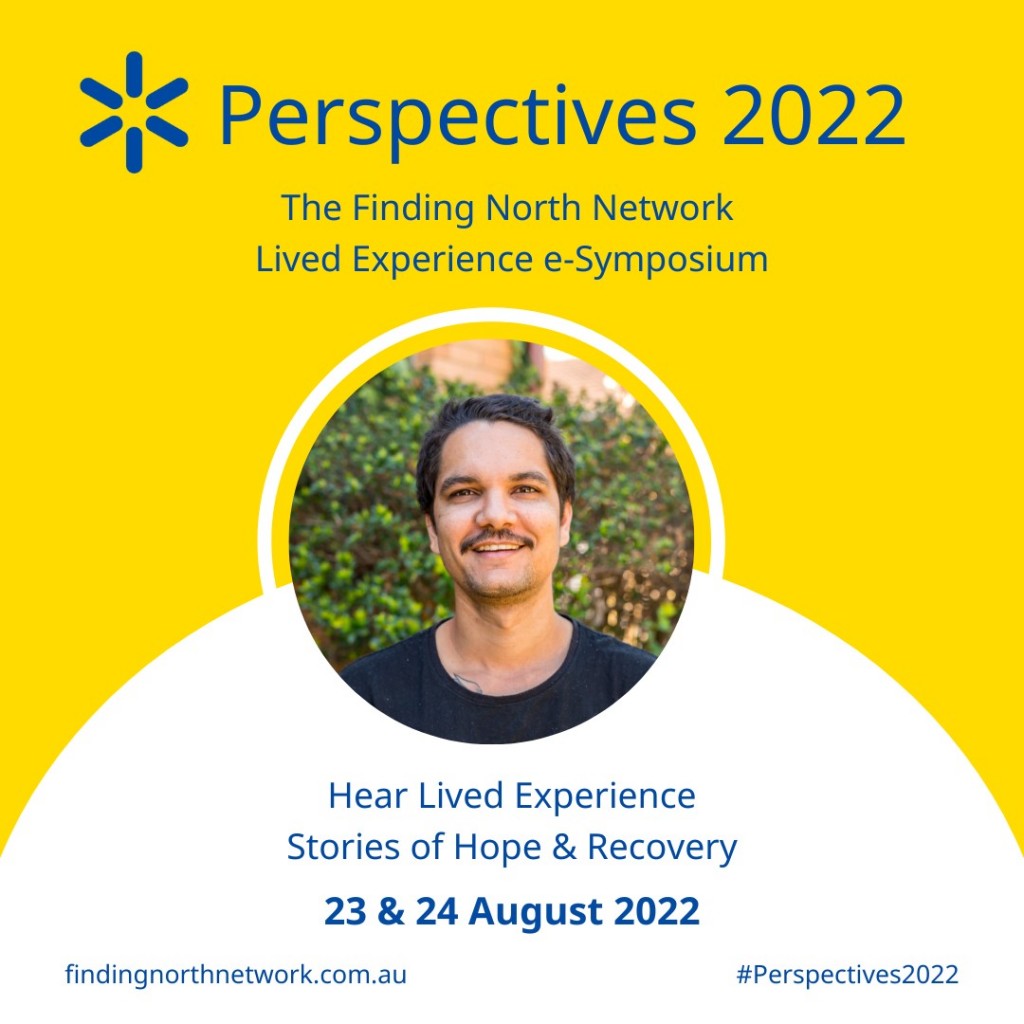 ---
Event Categories
Back to Events