16 Jul 2020
Wednesday 15th July
10.00am - 11.30am
Online via ZOOM
Share
 FREE online workshop called 'Reaching Out – the art of fostering resilience and connection through phone support'.
When: 10.00am Wednesday 15th July (This training goes for 90 minutes approximately, with breaks).
Where: ZOOM online workshop
Cost: FREE
To register: Click here For more information contact Joyce by email joyce.vidot@mifwa.org.au
This program was developed to assist our Community Mental Health Workforce to adapt from outreach support to supporting people by phone during the COVID-19 pandemic, but it is useful for supporting friends, family members and people in our community that are isolated at this time.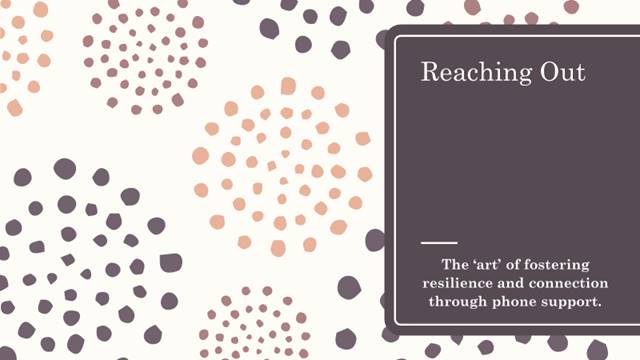 ---
Event Categories
Back to Events