20 Jul 2023
6pm to 8:30pm
Online via Zoom
Share
Join other carers for some reflections and conversations about self-care.
The very nature of the term 'self-care' implies caring for oneself.
Let's explore:
Why is self-care important?

How do we learn to do that well?

What factors should we consider?

How can those that support others support their own well-being?

How can we be deliberate about self-care and plan for it?

What might it look like for you?
Download the flyer:
Self-Care Workshop for Carers – online on Zoom
When:
Thursday 20 July 2023
6pm to 8:30pm
Where:
Online on Zoom
Secure your spot today (carers only):
to Robyn on 9237 8900 · 0409 523 666 or by email to robyn.stone@mifwa.org.au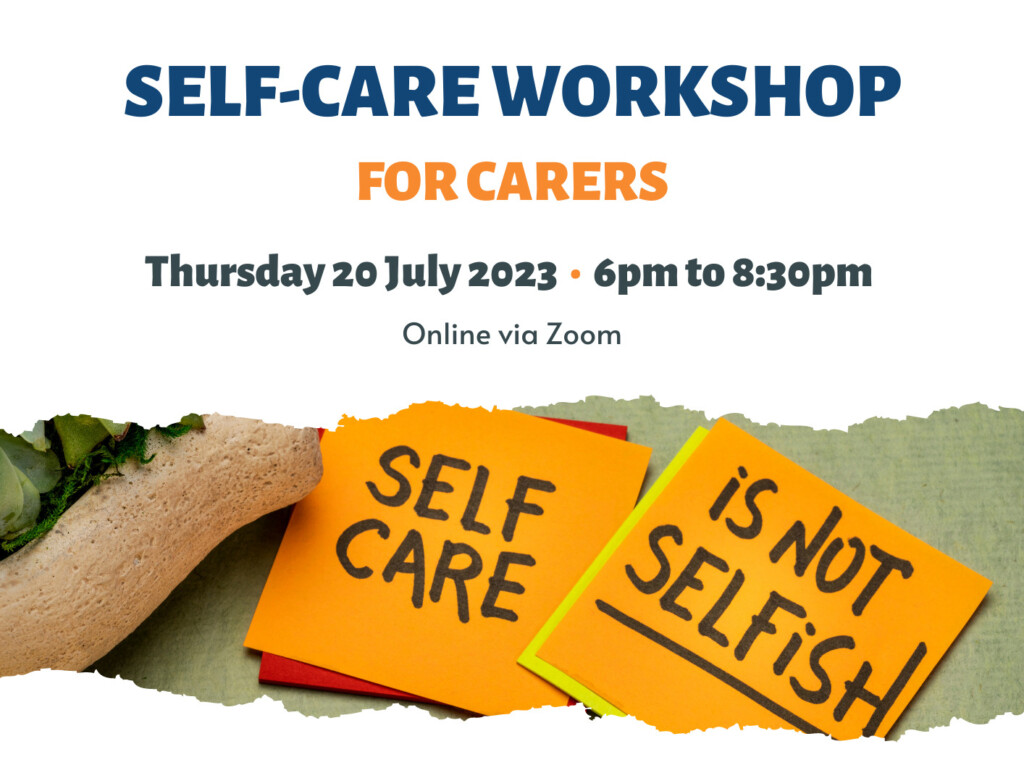 ---
Event Categories
Back to Events