25 Oct 2022
4pm to 5.30pm
Share
Are you struggling to adapt to the new COVID-19 normal?
Psychologist Elise, who supports SANE's Service Delivery team, is joining us this Tuesday to talk about managing social and health related anxiety, establishing or maintaining boundaries and routines, and dealing with uncertainty about the future.
Tuesday 25 October 2022
4:00pm to 5:30pm
On the SANE forum.
Click the link to join the conversation:
https://mifwa.saneforums.org/t5/Special-Events/Topic-Tuesday-Adjusting-to-Covid-Normal-Tues-25th-October-2022-7/m-p/1216572#M13963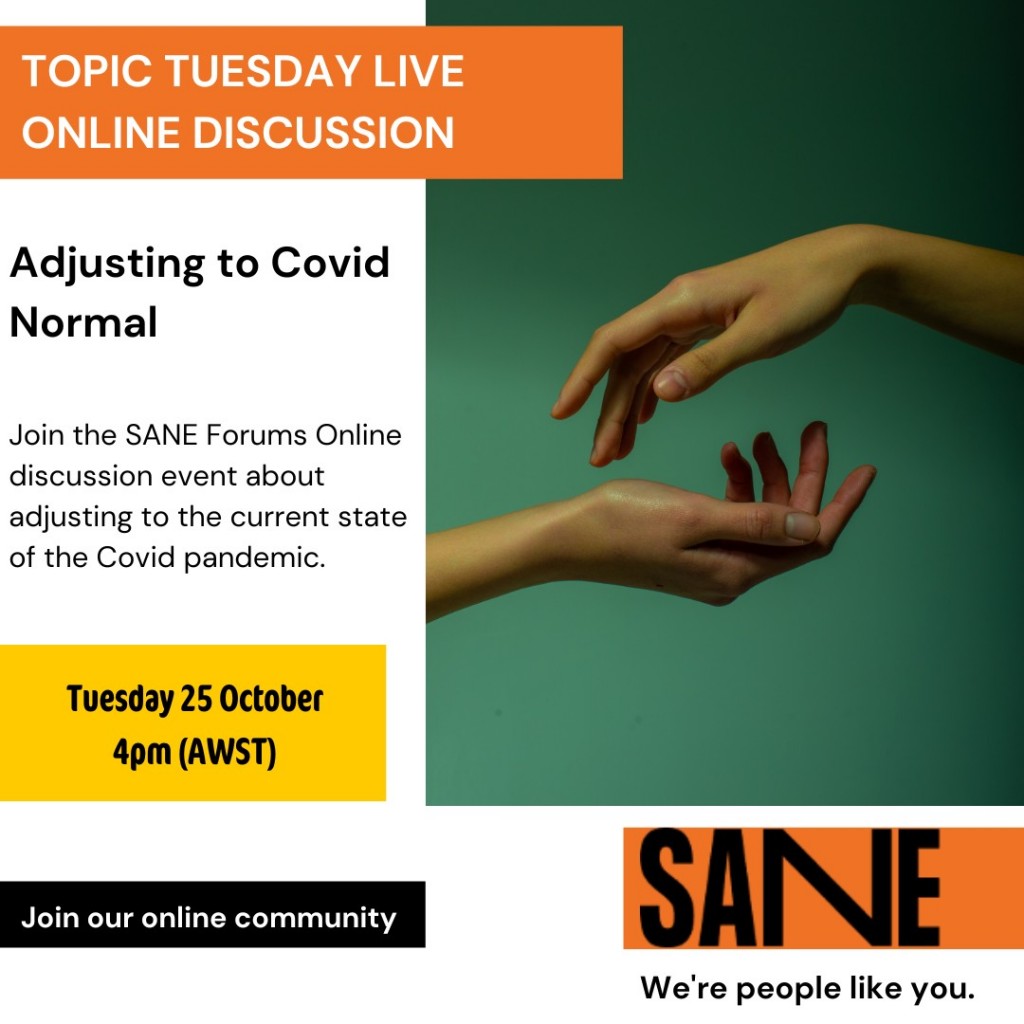 ---
Event Categories
Back to Events