22 Jul 2020
10:00am-2:00pm
Online
Share
Families sometimes get the rough end of the deal, being expected to understand complexities of mental health without support and guidance. This FREE four hour workshop is for those families and supporters that would like to deepen their understanding.
The workshop will cover:
• Prevalence of Mental Illness
• The Mental Health continuum
• What makes a person less likely to help, and active listening activities
• Signs & Symptoms
• Some common Mental Illnesses and signs of crisis
Self-Care handouts and fact sheets will also be provided.
Date: Wednesday 22 July, 10.00am to 2.00pm
Venue: Online via Zoom
Cost: FREE
Register: Email Caroline at caroline.wood@mifwa.org.au.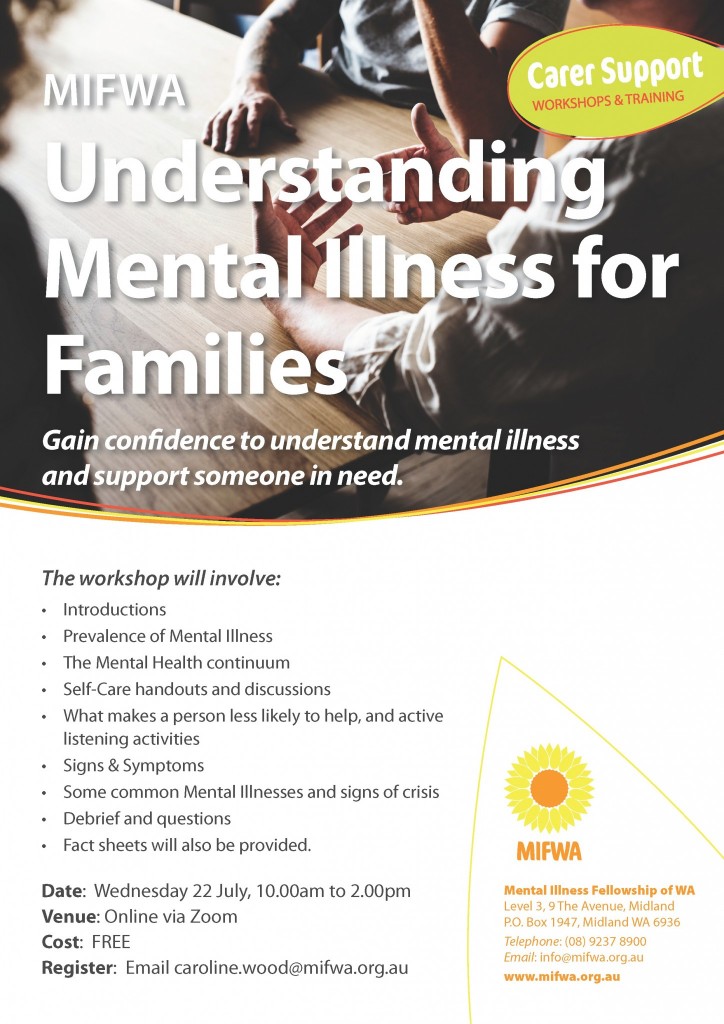 ---
Event Categories
Back to Events