25 May 2022
6:00 - 7:30pm
Online
Share
Dr Xavier Amador TEDx Talks
As family carers, we often struggle to feel effective when communicating with our loved ones.
Join us for this special event during Schizophrenia Awareness Week 2022, where Dr Xavier Amador will share his experiences and how he adopted a respectful and non-judgemental relationship with his family member.
The presentation introduces The LEAP approach (Listen, Empathise, Agree, Partner) as a useful technique when supporting a loved one with mental ill-health.
Date: Wednesday 25 May 2022
Time: 6:00 – 7:30pm
Venue: Online Discussion
RSVP: Call us on 9237 8900 or email events@mifwa.org.au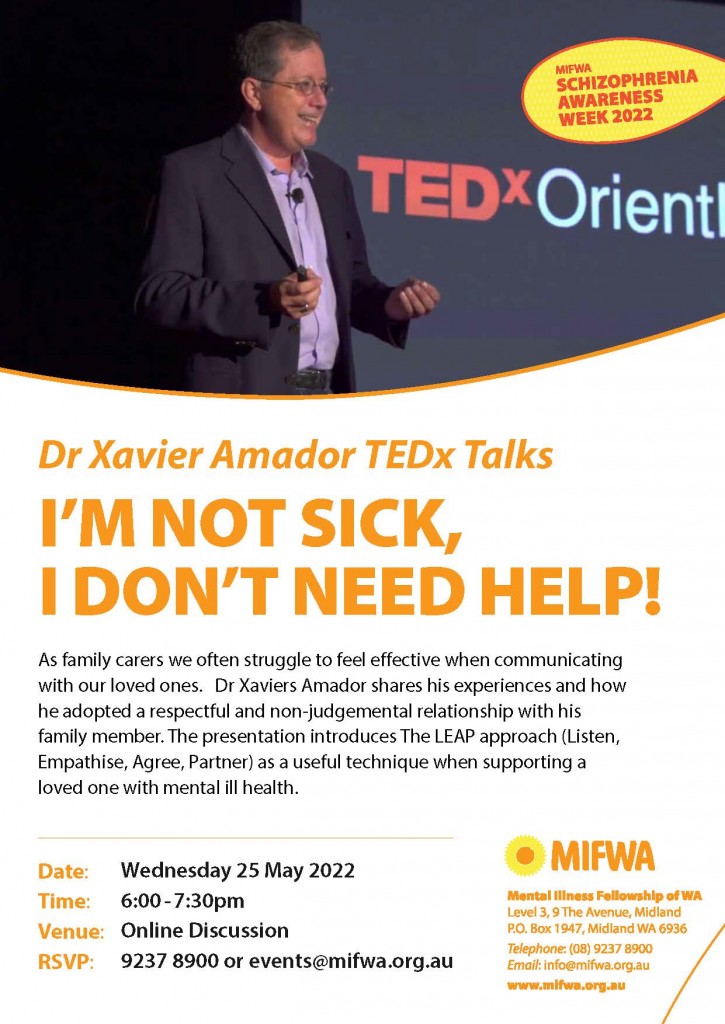 ---
Event Categories
Back to Events