26 Aug - 4 Nov 2023
9:30am–12:30pm
Bentley
Share
A Well Ways program designed to provide a broad and sensitive perspective to the many issues facing families as they manage the impact of mental illness on their lives.
The Building a Future program aims to increase the capacity of families, carers and friends to care effectively for themselves, other family members and their relative living with mental illness.
Taking place over 12 consecutive weeks, Building a Future is an educational program held in an informal setting involving group discussions, DVDs, and practical demonstrations.
Topics include:
anxiety
depression
bi-polar disorder
schizophrenia
borderline personality disorder
schizoaffective disorder
dual diagnosis disorders
mental health and carer services
Well Ways participants have the opportunity to:
Gain increased knowledge
Gain new ideas and coping skills
Gain increased confidence
Share experiences and learn from others
Develop ongoing support mechanisms
DATES: Saturday 26 August 2023 for 12 sessions
VENUE: Bentley
TIME: 9:30am–12:30pm
Register now
For more details and to secure a place in this program, please register online now.
Alternatively, contact MIFWA on 9237 8900 or email robyn.stone@mifwa.org.au.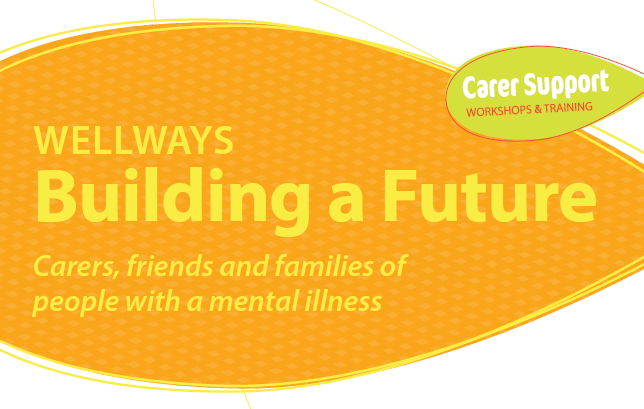 ---
Event Categories
Back to Events