8 May 2021
9:00am–12:00am
Online
Share
A Well Ways program designed to provide a broad and sensitive perspective to the many issues facing families as they manage the impact of mental illness on their lives.
The Building a Future program aims to increase the capacity of families, carers and friends to care effectively for themselves, other family members and their relative living with mental illness.
Taking place over 12 consecutive weeks, Building a Future is an educational program held in an informal setting involving group discussions, DVDs, and practical demonstrations.
DATES: Saturday 8th May 2021 for 12 weeks till 24th July
VENUE: Via zoom
TIME: 9:00am–12:00am
For more details and to secure a place in this program, please contact MIFWA on 9237 8900 or email robyn.stone@mifwa.org.au.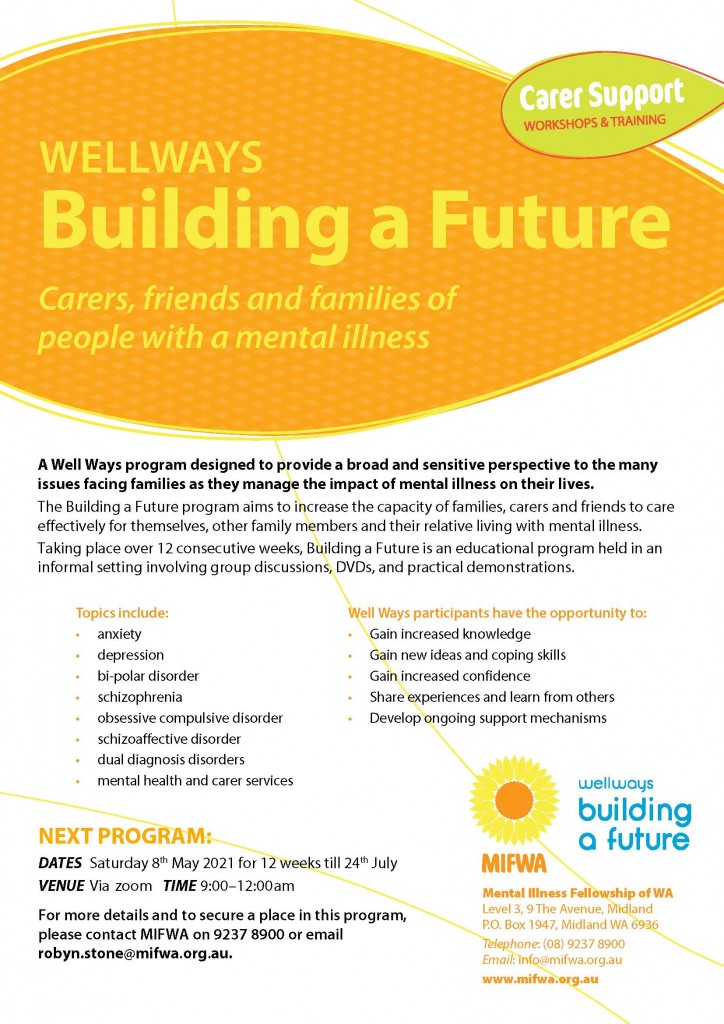 ---
Event Categories
Back to Events