27 Jul 2022
12pm – 1pm
Level 3, 9 The Avenue, Midland
Share
My Recovery information session A 1-hour information session to learn about My Recovery peer support and education groups.
About this event
Join us for My Recovery information sessions – find out if these groups are right for you.
MIFWA is pleased to be running My Recovery peer support and education groups. My Recovery groups are held face to face in Midland.
My Recovery snapshot is a 4-week program. It begins 18th of August to 8th of September (every Thursday 10:00am-2:00pm)
My Recovery is a 10-week program. It begins 5th of October to 7th of December (every Wednesday 10:00am-2:00pm)
My Recovery is a research-based peer education program, developed in 2006. My Recovery was developed for people who have a lived experience of mental illness and are interested in taking steps toward recovery.
My Recovery participants walk away with a renewed sense of self, awareness of internal and external resources, strategies to counteract stigma, personal recovery action plan, relapse intervention strategies, and more….
Who can attend My Recovery groups:
People living with mental health issues who want to understand mental illness and recovery
Who can attend a My Recovery info session:
People who want to understand if My Recovery is the right group for them.
Service providers who are interested in referring people to My Recovery groups.
Carers or family members who want to share My Recovery groups with people.
Anyone who is interested in learning more about what My Recovery is all about.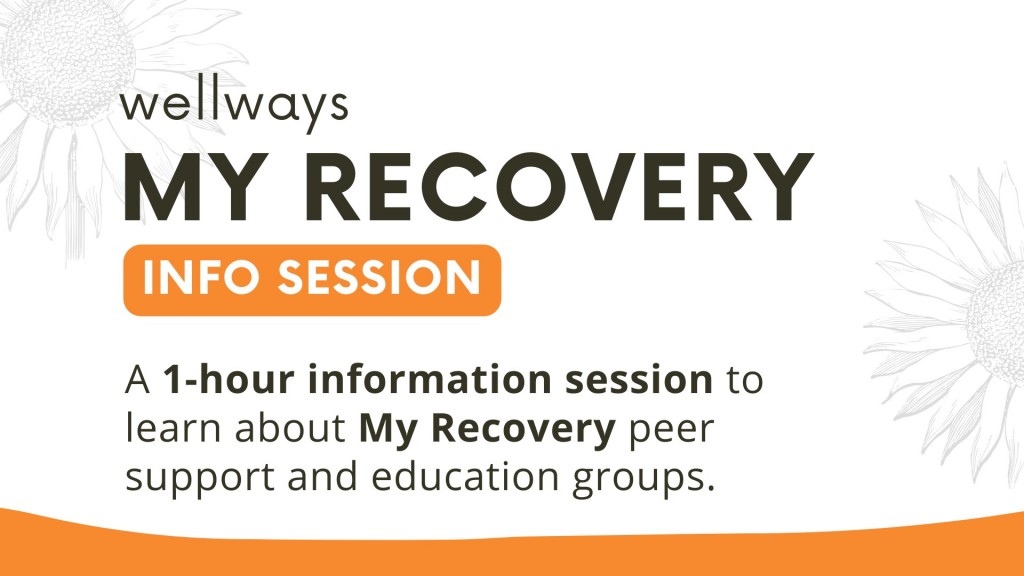 ---
Event Categories
Back to Events