11 Oct - 12 Oct 2021
9.00am to 5.00pm
Level 3, 9 The Avenue, Midland
Share
Join us during Mental Health Week 2021 to learn how to be a Youth Mental Health First Aider.
In this two-day course, you will learn about adolescent development, the signs and symptoms of the common mental health problems experienced by young people, where and how to get help, what sort of help has been shown by research to be effective, and how to provide mental health first aid in a crisis situation.
Topics will include:
Depression, anxiety problems, psychosis, eating disorders, substance use problems, suicidal thoughts and behaviours, and psychosis and more.
On completion of post- course assessment, participants will be accredited as a Youth Mental Health First Aider for three years.
Cost: This course has been discounted to $100 + Eventbrite booking fee for Mental Health Week 2021. Includes morning tea.
Who is this course for?
The Youth Mental Health First Aid Course is for adults working or living with adolescents (those aged between 12 and 18 years), however, the course can be relevant for those helping people who are a little younger or older. This course is particularly suitable for parents, teachers, sports coaches, and youth workers.
This course is not a therapy or support group, it is an education course to learn how to give mental health first aid to others.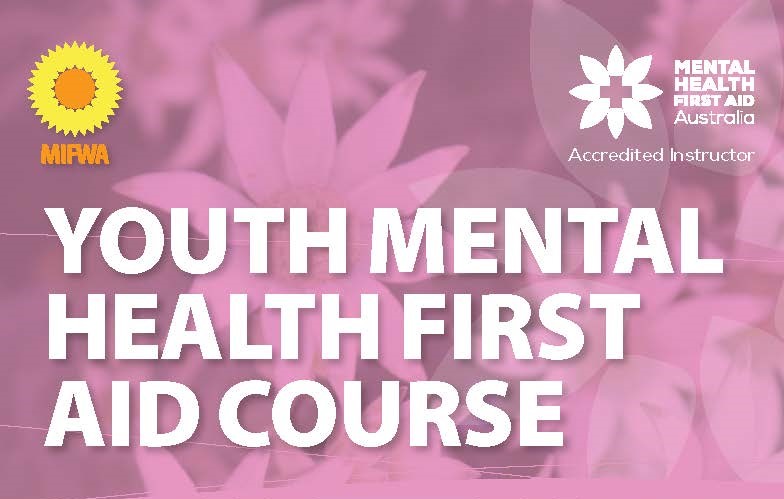 ---
Event Categories
Back to Events