23 Nov 2020
09:00am-5:00pm
Level 3, 9 The Avenue, Midland
Training Room
Share
Learn how to be a Youth Mental Health First Aider to support young people experiencing mental health problems.
The Youth Mental Health First Aid course will teach you how to better assist and support young people who may be experiencing a mental health problem or are in a mental health crisis.
Over two days, you'll learn the signs and symptoms of mental health problems, how and where to get help, and what sort of help has been shown by research to be effective. Topics will include depression, anxiety, psychosis, eating disorders, substance use, suicide and more.
All participants will receive a copy of the Youth MHFA manual to takeaway and a certificate of attendance.
This course costs $300 per person. For more information, please call 9237 8900.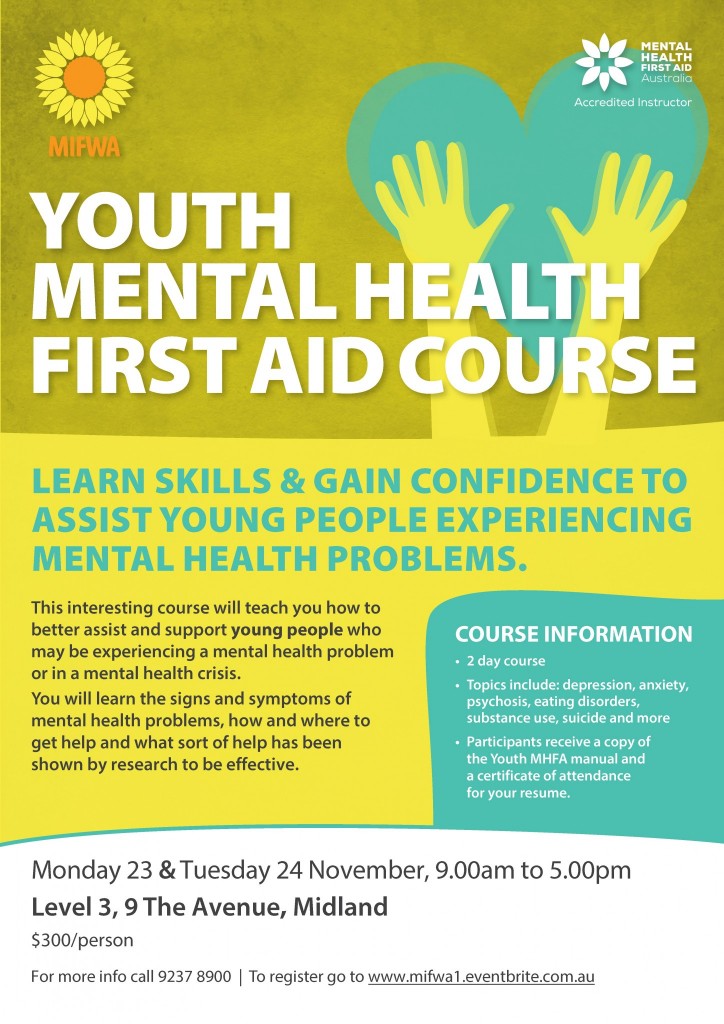 ---
Event Categories
Back to Events