4 Nov - 5 Nov 2020
9.00am to 5.00pm
Narembeen Community Resource Centre
2/19 Churchill St, Narembeen
Share
Join us to learn how to be a Youth Mental Health First Aider to support young people experiencing mental health problems.
In this free face-to-face course held over two days, you'll learn the signs and symptoms of mental health problems, how and where to get help, and what sort of help has been shown by research to be effective. Topics will include depression, anxiety, psychosis, eating disorders, substance use, suicide and more.
Please call 9064 7055 or email crcreception@narembeen.wa.gov.au to register for this training.
All participants will receive a copy of the Youth MHFA manual to takeaway and a certificate of attendance. On successful completion of a short online test post-course attendance, you will also become an accredited Youth Mental Health First Aider.
With thanks to Narembeen Community Resource Centre, Narembeen District High School , CBH Group and Mental Illness Fellowship of WA (MIFWA) for hosting this course for our local community.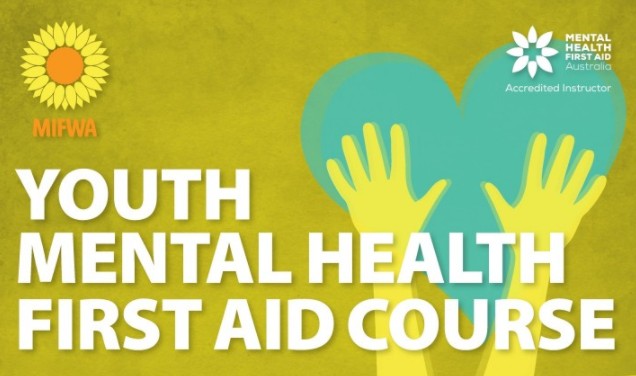 ---
Event Categories
Back to Events