11 Nov - 18 Nov 2021
9.00am to 5.00pm
York District High School,102 Trews Rd, Daliak WA 6302
Share
LEARN HOW TO BETTER SUPPORT YOUNG PEOPLE EXPERIENCING MENTAL HEALTH PROBLEMS OR WHO ARE IN CRISIS.
Join us for this FREE two-day Youth Mental Health First Aid course in York.
Learn about the signs and symptoms of the common mental health problems experienced by young people, what sort of help has been shown by evidence-based research to be effective, and how to provide mental health first aid in a crisis situation.
ACCREDITED COURSE
Topics include:
depression,
anxiety,
eating disorders,
substance use,
suicidal thoughts and behaviours, and
psychosis
On completion of post-course assessment, participants will be accredited as a Youth Mental Health First Aider for three years.
When: 9:00am – 5:00pm, 11 & 18 November 2021
Where: York District High School,102 Trews Rd, Daliak WA 6302
To register: Email nicole.creed@education.wa.edu.au
This free training for regional grain growing communities across WA is proudly supported by CBH Group, York District High School and MIFWA with thanks to the CBH Regional Mental Wellness Program.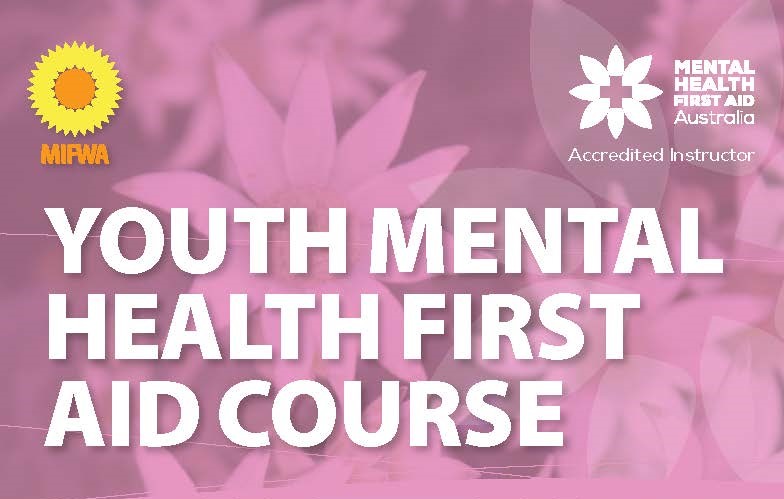 ---
Event Categories
Back to Events