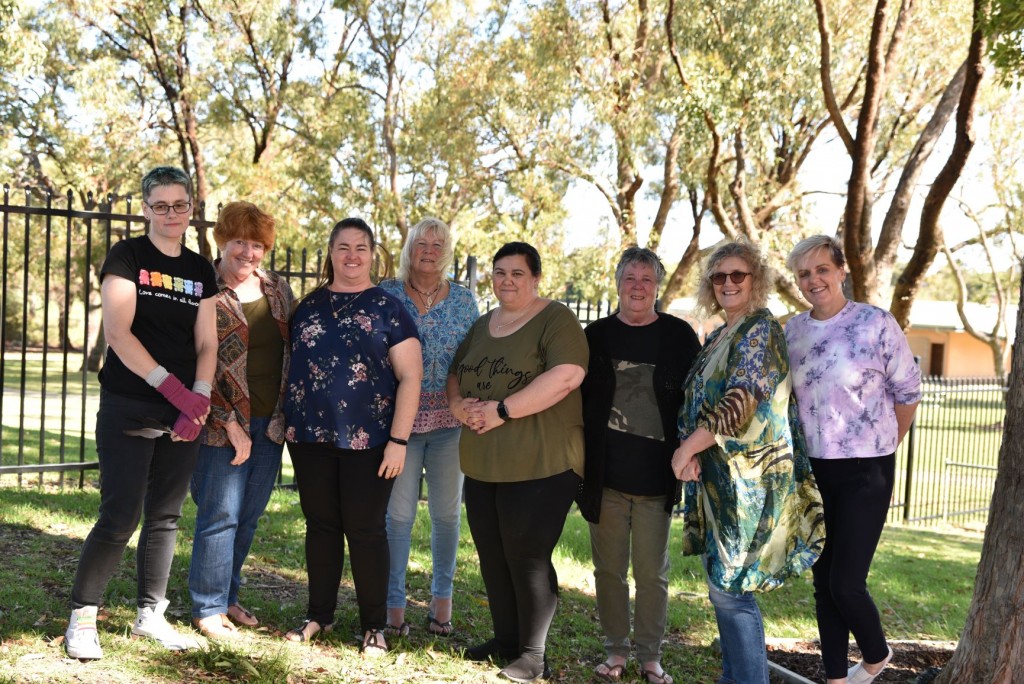 'The courage to be vulnerable, to show up and be seen. To ask for what you need, to talk about how you are feeling, to have the hard conversations.' – Brené Brown
Daring Greatly™ is two-day workshop where attendees delve into the curriculum based on Dr Brené Browns New York Times best seller "Daring Greatly". Throughout the workshop, attendees explore how shame, vulnerability and courage show up in daily life. They also delve into a personal arena where they would like to "show up, be seen and live brave", challenging the thoughts, emotions and behaviours that prevent them from living an authentic, wholehearted life`.
In November 2020, MIFWA held a Daring Greatly™ workshop for carers of people living with mental ill-health.
The Arena
Over the two days, we looked at the 'arena' as a metaphor for any party of our life that calls on our vulnerability. In the arena the different seats represent people who send or have sent messages about us. Some of those people support us. Others work against us. Furthermore, people can have many different types of seats in their arena. There are the cheap seats, the box seats, the critics section, and the support section. We considered the different messages we would hear from each section and how much attention we give each section. Who sat in the different seats? Did we sit in our own critic's section? What did we tell ourselves? People who are courageous accept and acknowledge the critics but don't pay too much attention to them.
Our Values
We also spent some time focusing on our values, so we could be clear on the values that guide us and what our highest priority and driving forces are.
Our values are formed by everything that has happened to us in our life and include the influence that others have had on our lives. They can also change over time and at different stages in life. It is said that effective people recognise the influences and develop a clear, concise, and meaningful set of values and priorities that impact every aspect of their life. Many of us have never deeply considered our core values.
We all have many values, and it can be difficult to find the few core values that underpin all others however after listing, discussing, and coming up with our top two core values a lot of us felt a sense of purpose, drive and understanding of ourselves and each other. We then considered how our values show up in our role as carer and the other roles we have in life.
Digging Deep Into Vulnerability
Next, we dug deep into discovering what vulnerability was and was not, as well as challenging our preconceived ideas which influenced our behaviours and attitudes.
When we are vulnerable and share things to be safe and understood we need empathetic responses. However, we can sometimes miss the mark with our responses, so we considered the empathy misses which were helpful in evaluating our responses to others and even our own self-talk.
Brené Brown says;
"We need to understand shame to understand what stops us from having the courage to be vulnerable. If you don't understand how shame operates in your life it will run your life and isolate, you."
Brené reminds us of our responses to pain by introducing the shame shields we use to disconnect with the pain of shame: moving away, moving towards, and moving against. We build resilience by realising we have been hooked by shame and then try to understand its triggers, practice critical awareness, reach out and share our story with someone who has earned the right to hear it.
Your story matters because you matter.
Let go of what people think, perfectionism, numbing and powerlessness, scarcity and fear the dark, need for certainty, comparison, exhaustion as a status symbol and productivity as self-worth, anxiety as a lifestyle, self-doubt and "supposed to" and "always being in control.
Cultivate authenticity, self-compassion, a resilient spirit, gratitude and joy, intuition and trusting faith, creativity, play and rest, calm and stillness, meaningful work, laughter, song and dance.
Our next Daring Greatly workshop will be in Northam in February 2021. To enquire, please email info@mifwa.org.au.
---
Share
Related Categories
Back to our Blog