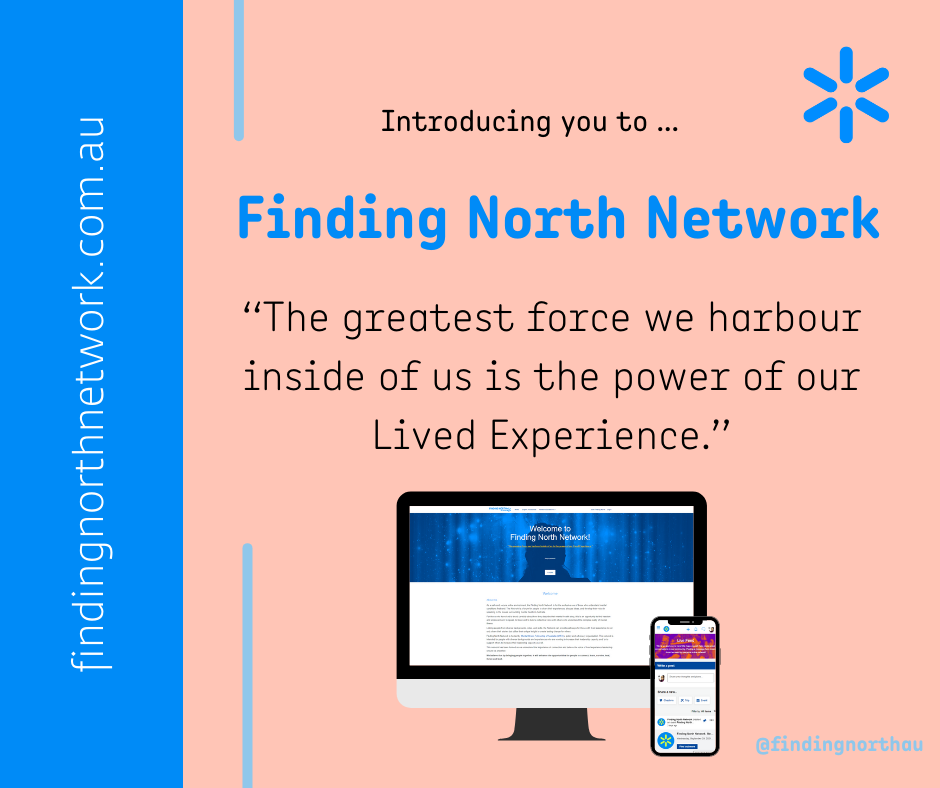 The Finding North Network – A new online leadership community for people with mental health conditions
A new free, online platform is connecting people with first-hand experiences of mental health conditions and helping strengthen their voice in the mental health sector.
The Finding North Network is hosted by the Mental Illness Fellowship of Australia (MIFA) – a national policy and advocacy organisation which supports more than 20,000 people through its member organisations.
MIFA is fortunate to support many existing mental health lived experience initiatives around the country. Despite the good work that is already happening to support lived experience, we found there was no one place for people to connect online to share their mental health experiences and knowledge for personal and professional development. Hence, the Network was born.
The Network builds on the concept of people discovering their own true north, sharing their stories and igniting hope in others.
Funded by the Australian Government, the Finding North Network is a safe way for people across the country to connect, share opportunities and participate in online events to build their leadership capacity.
"This is an online platform exclusively for people with lived experience of mental health conditions," says MIFA's national CEO, Tony Stevenson.
"Each of the 1-in-5 Australians who have been, or are struggling with their mental health, have a unique experience – which gives them valuable insight into the effectiveness of the mental health system and how they are treated in society.
"Ultimately, we want to empower people to have greater influence. These voices – and these experiences – NEED to be at the forefront of service design and delivery."
Hosted by MIFA, the Network will be guided by an advisory group made up of people with a lived experience.
The Network provides a safe place for people to share their experiences and their story in a respectful and genuine way. For those wanting a level of anonymity, it does allow for very limited personal details to be shared.
"We encourage people to join the Network as a founding member – watch it grow and evolve – while they grow and evolve on a personal level," says Mr Stevenson.
For more information email the info@findingnorthnetwork.com.au
* The Finding North Network is not a support service.
---
Share
Related Categories
Back to our Blog