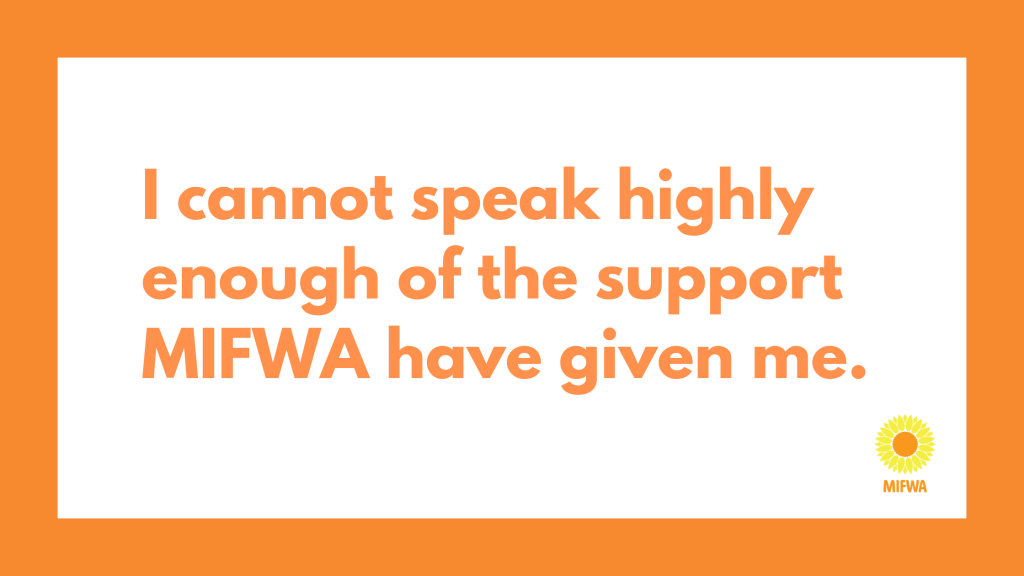 When the COVID-19 pandemic broke out in Australia, I had an adult son living near Melbourne who was diagnosed with mental health issues.
Other than communicating with his mental health team, I was at a loss of not knowing what to do and who to turn to. This was compounded by my son living interstate in continual lockdowns and with a hard border control in place between Western Australia and Victoria. Consequently, I was stressed through worrying about how best to deal with the situation.
In addition, all of my son's personal documents had been stolen including his Australian Citizenship and had no photographic identification. This did not help matters and merely increased the stress to my son and I. My first thought was to locate a mental health support group in WA for guidance.
After an internet search I contacted the MIFWA office and was put in contact with Caroline who also ran the North Metropolitan Carers Coffee Club mornings at Woodvale. This was my introduction to MIFWA, and I cannot speak highly enough of the support they have given me.
My initial one on one meeting with Caroline was an emotional experience as I poured my heart out to her and realised I wasn't coping. Caroline was empathetic and supportive and suggested coming along to a coffee morning to meet others who were caring for family members with mental health issues, of which I did and later attended regularly. Through these meetings and regular communication with Caroline I gained the confidence to advocate on behalf of my son who was later placed onto the NDIS.
After much research with Victorian organisations, I secured a Support Coordinator and Plan Manager. I also continued to undertake research and seek further information on mental health issues using MIFWA website and Caroline, and later undertook the 12-week Building a Future Program run by MIFWA and facilitated by Robyn and Nadine.
Both Robyn and Nadine have practical experience of having family members with mental health challenges. Consequently, both are knowledgeable with various mental health issues and speak from the heart with compassion and understanding. As a result, a great deal of trust developed by the facilitators and participants, and we were able to engage in discussions and be open with our experiences.
Many aspects of this course were enlightening but what stood out for me were the following sessions:
Seeing the illness and not the person
Being in touch with one's own feelings with strategies and ways to help carers cope.
I hope MIFWA will continue to run the Building a Future Program, and that families supporting people who live with mental health issues will be enlightened by their attendance.
During 'The Building a Future' Program I was in the middle of undertaking, I was able to briefly visit my son last May (when the border control eased between WA and Victoria) and put into practice all I had learnt which was effective with both my son and his mental health team.
My son's journey continues to be a work in progress. I am hopeful he will return to WA, and I will continue to advocate and assist him.
– Kay
Carer Support at MIFWA
At MIFWA, carer support is provided by people who have been in a caring role for a family member or friend with a mental illness. They understand the challenges from experience. Click here to learn more about the Carer Support Services we provide across Western Australia.
---
Share
Related Categories
Back to our Blog