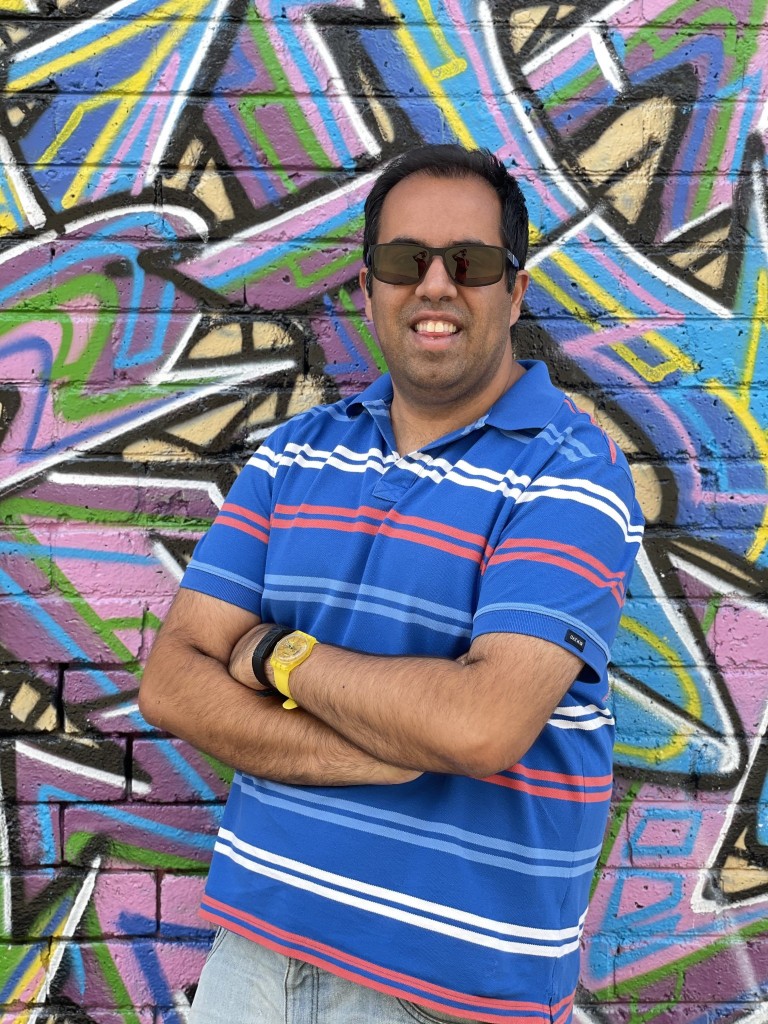 At MIFWA, we could not do what we do without our passionate team, who are key to achieving MIFWA's mission and vision by genuinely working alongside people to achieve their aspirations.
In this series, we're introducing you to some of the MIFWA team. Today, we'd like to introduce you to Rahul Seth who is a Community Mental Health Worker in our NDIS team.
What was your first job?
My early professional career was as an auditor and taxation accountant between 2008-2015. I became a Chartered Accountant in 2012 and still maintain my membership as a CA. In 2015 I was looking to switch into a career path in the not-for-profit sector and I initially went to work in the employment services sector despite my hunch being to work in the mental health field.
In 2016 I formed a mental health support group that runs fun social events for positive mental wellbeing. The success of this group motivated me to get my Certificate IV in mental health and work professionally in the sector.
What attracted you to working with MIFWA?
I knew of MIFWA's presence for many years once I started to work in the mental health sector. I had seen and taken part in their training programs and followed their work on social media. When an opportunity came to work with MIFWA, I had a very strong hunch that they would be an ideal employer.
I have been so surprised about how smooth and efficient MIFWA's operations have been since I joined the team. There's very good internal processes and support from management, which makes it easier to concentrate on delivering top quality services for our clients. Since working with MIFWA, my mental and physical health and outlook on life has significantly improved! I have never been as happy as I am now and working with MIFWA has played a huge part of this in my life!
If you could choose one place in the world to visit where would you go?
I was born in Switzerland and brought up here in Australia. In 2014 I finally had the ability to visit Switzerland during their spring and summer season and see a small part of my identity in real life. I have a strong desire to visit again, but this time over Christmas. Christmas in Switzerland would be magical! St Gallen, my hometown, is well known for its amazing Christmas lights display, which I would love to see! I hope we will be able to travel in the near future once the COVID situation changes.
What's your favourite saying/quote?
If you could spend a day with anyone in the world, who would it be?
I have a strong interest in entrepreneurship and one company I have found to be fascinating is Red Bull. Through clever tactics, Red Bull created a new market of drinks and beat Coco-Cola and Pepsi, one of the worlds strongest duopolies, at their own game. I would love to chat with Dietrich Mateschitz, the Austrian co-founder of Red Bull, to learn how he did it.
What is your favourite book/movie/series/podcast/other and why?
I have developed a strong passion for reading non-fiction books over the last few years. One book I love to read and gift is "The Little Book of Hygge" by Meik Wiking.
Meik is the CEO of the Happiness Research Institute, and the book is based on the Danish concept of "Hygge", which is the Danish way to describe happiness. He emphasises its little things in life such as lighting candles that bring joy to the Danish people, who are regarded as the happiest people on earth.
---
Share
Related Categories
Back to our Blog