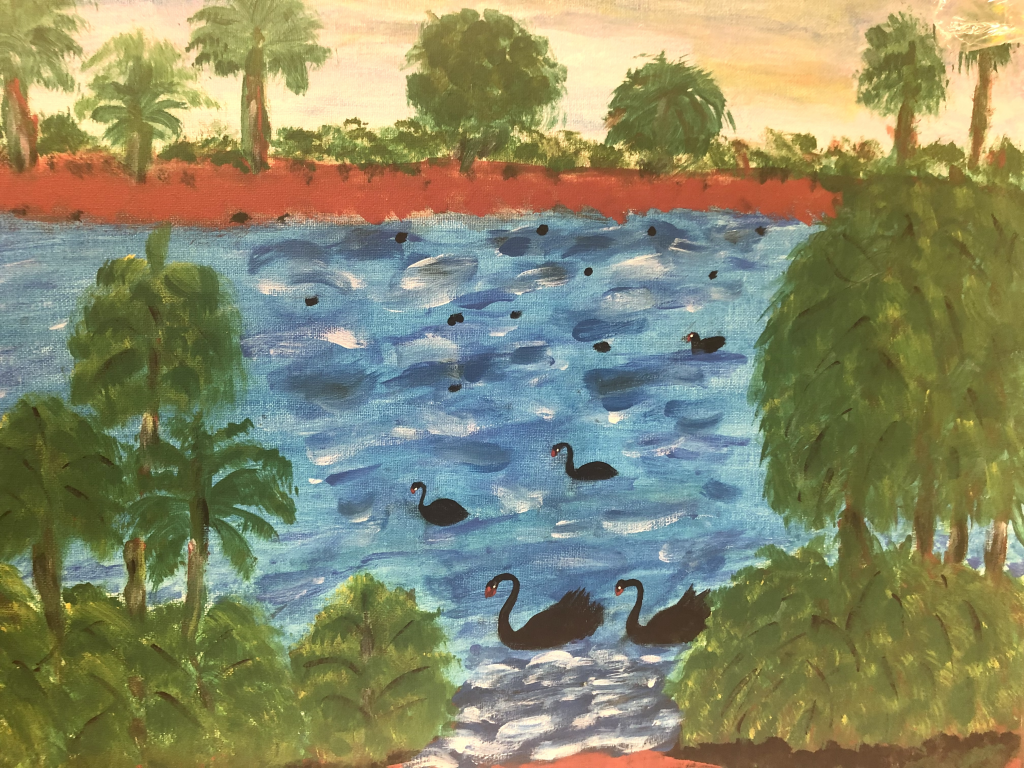 Monica hails from Romania and has been attending Lorikeet Centre for a few years. She is a regular fixture around the centre in person and in the form of her paintings, which are scattered throughout the centre, adding a beautiful pop of colour here and there.
---
My health was so bad before I started coming to Lorikeet Centre.
I had schizophrenia and depression and the psychiatrist gave me the address to Lorikeet Centre and I became a member.
Now I have a beautiful life because of Lorikeet. It's so nice and social. There are lots of things to do and the people are very friendly. We go many places each week and I enjoy it a lot.
When I first came here there was carpet on the floor and when somebody dropped something it was hard to clean. Now there are nice floors, and a nice kitchen and everything is nice.
In the first years we had a professional painter, Louise, come here one day a week with some helpers. I had never painted in my life and I learnt beautiful painting from Louise.
Now I love painting.
I have a passion for it. I enter art competitions all of the time, have painting in exhibitions and have even sold some. I especially love dot painting.
My psychiatrist also sent me to Reflections at Graylands Hospital. There is a studio there, and it is very far but I catch the bus there to paint, make modelling and clay, and to use the kiln.
At Lorikeet, we go outside all of the time, to the movies or to places like the Swan Valley. There is a lady, Dolly, who is so nice. She comes here and does reflexology. There's also a yearly soup cooking competition. I cooked for two years, it was a Romanian soup. It was so nice and I came second or third place.
At Lorikeet, they also bring us free food left over from supermarkets. I take onions, tomatoes, capsicum and I make a beautiful soup for the whole week. It lasts and is very good. I also take fruit and bread.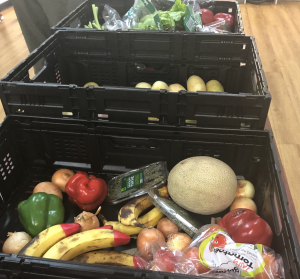 I also take a lot of information from Lorikeet Centre and I put it everywhere. Maybe somebody will find my information and they will come here and it will help them.
OzHarvest visit Lorikeet Centre once a week. They are Australia's leading food rescue organisation, collecting quality excess food from commercial outlets and delivering it directly to more than 1300 charities supporting people in need across the country – including us!
---
Share
Related Categories
Back to our Blog