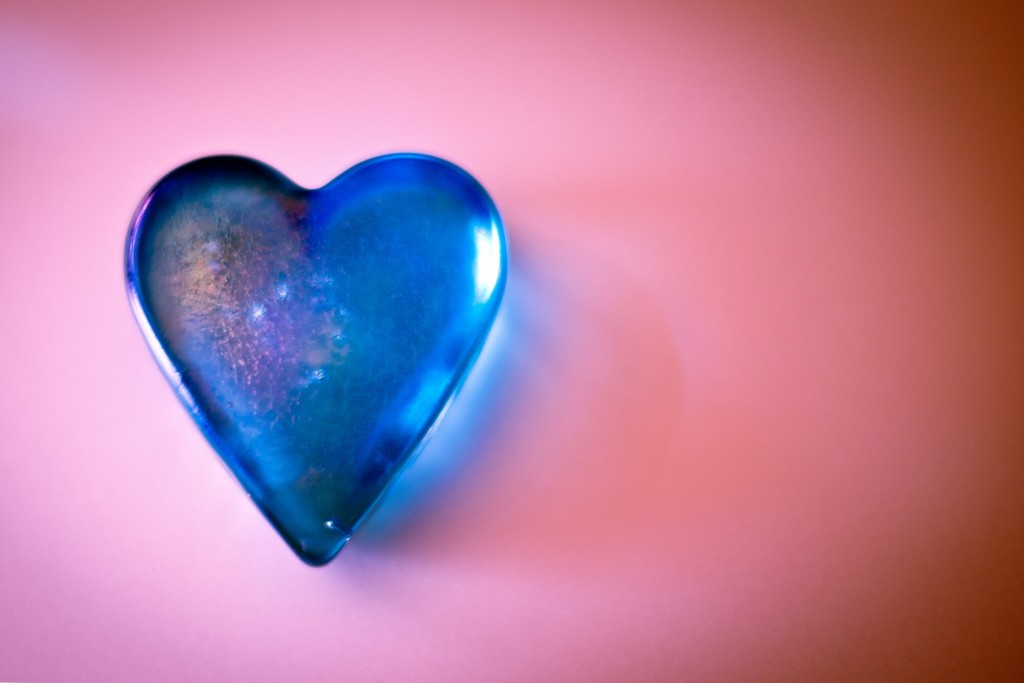 My partner and I have two children who both live with mental health issues.
My daughter experienced a lot of challenges growing up, however we didn't associate them with mental health issues. She has extended periods where she isolates herself and has minimal contact with the world. Historically, there are periods where she will turn up and we're connected again and she'll go "okay mum, this is what's going on right now", however that is usually in times of crisis.
I used to tread on tip toes and drop everything for my daughter because I was so scared she would end her life. I would spend every minute thinking about how I could make things better, however in doing so I was enabling her – it wasn't a positive or functional relationship at all.
I would also get myself into thousands of dollars of debt to try and meet my daughter's needs, and it would take priority over everything. It got to the point where it was all-consuming and I was living in a hyper-vigilant state. I just didn't realise that that was how I was operating. Obviously, I wasn't coping very well, although I thought it was normal.
My Introduction to Carer Support at MIFWA
The Wellways Building a Future Program was how I first discovered MIFWA, and it was a great starting point I would highly recommend to anyone.
A friend from work had a son experiencing mental health issues, and it felt really good having her to talk openly to. It helped to get rid of that stigma of people asking me how my daughter was and never being able to tell the truth. She asked me to go with her to a group with MIFWA.
It was amazing to connect with other carer in the Wellways Program, and to hear their honest and transparent stories. It really helped to put things into perspective and to help me acknowledge that this wasn't just happening to me. It was comforting to see that we all shared the same kind of characteristics in how we were trying to manage things and how it was impacting us. I also found the practicalities of those sessions incredibly useful, including strategies on how to support people and gaining a better understanding of my daughters' experience.
Kerry from MIFWA was amazing. She provided some really great insight in terms of how to communicate with my daughter when she was feeling unwell, and how I could take those strategies, employ them and get results straight away.
It was really helpful.
I also attended some one on one sessions which were really helpful. Honestly, I didn't realise the state I was in. I was sobbing all of the time and I didn't realise that you had to look after yourself to look after them. I just didn't get that. When you start out, it's the last thing you want to do as well, because you feel like you're being selfish or something.
Learning to establish boundaries
It's hard to set boundaries and you can really get burnt out, however it's so important to learn how to do so.
My partner's son became very unwell and violent, however was non-compliant with treatment. In the earlier days I didn't feel like my daughter or I were safe at home.
With some of the skills I had learnt, I was able to put boundaries in place in terms of what was going to be good for all of us.
He's since been hospitalised a number of times and has been diagnosed with schizophrenia. His life is completely different now. He has had post hospital support from Neami, is connected to lots of support now and lives a reasonably normal life.
When my partner completed the Wellways Program, it changed his life.
For someone who was really opposed to counselling and any kind of intervention, it was really positive and he got so much out of it, engaging with the facilitators and the group, so much so that he was sad when it came to an end. He also engaged in one on one counselling, and we went along to some group counselling with HelpingMinds. These helped him to change his approach with his son, supporting him to put boundaries in place.
Learning to look after yourself first
It's the little things that have made all the difference.
These days I give myself permission to look after myself. It's my number one priority. I do lots of mindfulness, am more aware and accepting, and am better at setting boundaries.
Once you give yourself permission to be well and to look after yourself, you can't give that up again. That is what works in terms of supporting a healthier life for them and for you.
Today I tell people straight about my daughters' mental illness, because the more we talk about it, the better it is for everyone.
Mental illness is everywhere and through talking about it and by sharing our stories, it helps others, encouraging them to talk about it and to connect with help.
About the Wellways Peer Education Program: the program provides an opportunity for families, friends and carers of people with mental illness, to learn about mental health and recovery. The programs are held in a group setting and led by people who have a lived experience of being in a caring role. This lived experience of both the peer leader and participants is central to group and individual learning
---
Share
Related Categories
Back to our Blog