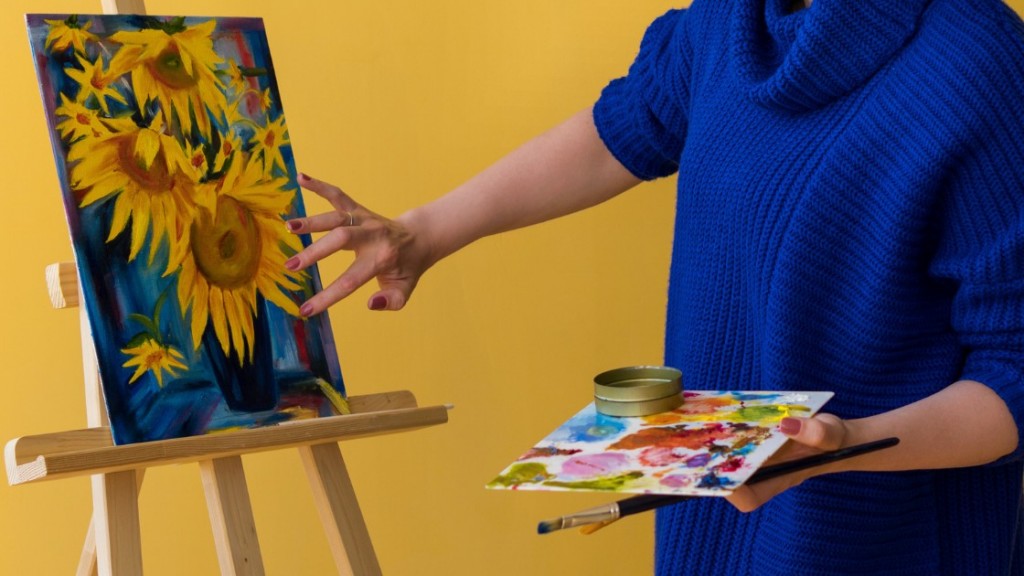 We're pleased to announce the results of our latest Lorikeet Centre Member Feedback & Outcome Survey.
Lorikeet Centre, our member-driven community centre in West Leederville, has been supporting people living with mental illness in Perth for almost 30 years. It offers a safe and an accepting place for anyone in need of support or social connection, where they can hang out without judgment and seek access to supports.
Lorikeet Centre hosts a range of activities that support members to learn, grow and participate, and provide opportunities to build long-term relationships and ongoing support systems. While the centre is modelled on a community philosophy and embedded with peers supporting peers, it often provides individualised support to each person based on their goals and priorities. They're assisted with priorities such as finding housing, gaining employment, managing tenancy problems, engaging with primary health, participating in training and education, and overcoming other challenges.
'Attending and participating takes my mind off my problems and makes me feel good.' – Lorikeet Centre member
Usually, 30-40 members attend the centre daily. However, since the outbreak of COVID-19, they are required to book before attending so we can manage physical distancing. We have been accepting only up to 20 people at a time. Daily centre activities include participating in gardening at the local community garden. We have a commercial kitchen where a nutritious lunch is prepared and available for purchase at a low cost. Our small team of staff work alongside members. Students, regular volunteers, and members also assist in running the centre.
Our 2022 member feedback and outcome survey
We have been conducting this survey for seven years to give an insight into member satisfaction, how they rate the quality of supports and services they say they receive, the impact of these on their lives, and their suggestions for improvement.
"Reading the feedback from members, many of whom I have come to know, reminds me why MIFWA exists. People can clearly articulate the difference their membership makes.
I love to read about how the Centre has exceeded expectations. It can be the simple things like celebrating a member's birthday or delivering on an idea put forward.
I am proud that the small team of staff and the members work together to ensure the Lorikeet Centre remains relevant and inclusive."
– Monique Williamson, MIFWA CEO
The biggest impact of attending Lorikeet Centre
We asked members about the biggest impact of their Lorikeet Centre membership. Here's what they told us:
When I attend, I feel less stressed, and it keeps me well
Attending and participating takes my mind off my problems and makes me feel good
It is a safe, relaxing, and engaging environment with people who you can relate to
Having somewhere to go and feeling like I belong
I feel wonderful to have a place for outings, meals, groups and gardening
Going has improved my ability to remain positive and build up confidence to keep going
Confidence to leave my house and a relief from home life
My mental health is better as I am not at home with nothing to do
Being myself and relaxing with others
Knowing this is a safe space … Peer Support
Feeling like I have a friendship base
Gaining self-esteem and confidence
Weekly routine keeps me well
It's given me the resources particularly in self-esteem and wellness
More confidence and belief in myself
Better life skills
Giving me a purpose in my day
Lorikeet has given me hope
I am not alone
'When I attend, I feel less stressed, and it keeps me well.' – Lorikeet Centre member
The quality of our services and support
We also asked about their experience of Lorikeet Centre. This is some of their feedback:
I feel great with the activities that happen
Lorikeet is the best place for my children
I suggested outings to the museum and Holy Moley, Lorikeet made it happen
They offered me two mornings of volunteer work at reception and I also get to run my history group every Thursday
I felt very protected and safe in a real-life environment
The financial workshops
Staff always helping me to connect with other participants
The financial wellbeing ladies were excellent
Helps me when I'm unwell
I'm greatly surprised at the staff and members treating me with respect and friendliness always
Sang Happy Birthday on my 40th and had cake for me and the members
Every time I do art therapy it's something different. I have finished many projects
I did the art class and talked to an old friend over a cup of tea
When my bipolar was out of control a few years ago, staff talked to me and helped me deal with the situation
Receiving presents at the Christmas party
'When my bipolar was out of control a few years ago, staff talked to me and helped me deal with the situation.' – Lorikeet Centre member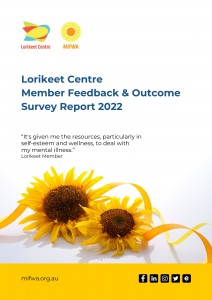 A heartfelt thank you to all the Lorikeet Centre members who took the time to provide feedback through the annual survey.  We value the shared space and harmonious environment that we work to sustain.
Download the full 2022 Lorikeet Centre Member Feedback and Outcome Survey Report
---
Learn More About Lorikeet Centre
Lorikeet Centre is located in West Leederville and is open Tuesday to Friday 9.30am to 4.30pm. To learn more, click here or give us a call on 9237 8951.
---
Share
Related Categories
Back to our Blog