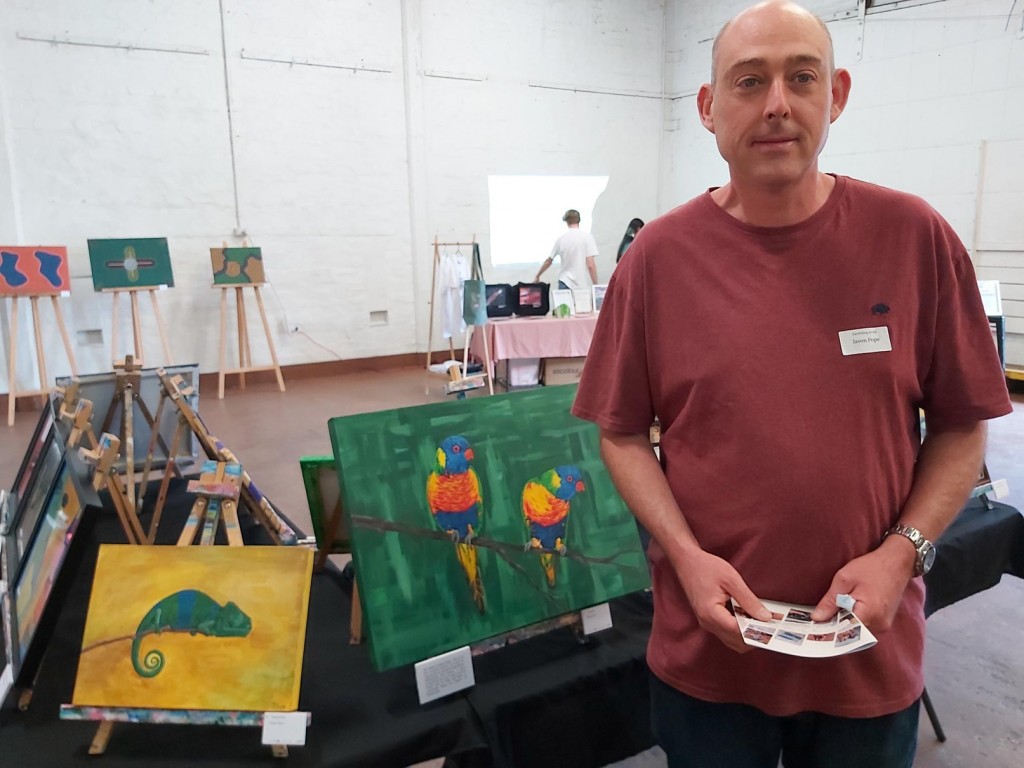 One of our Lorikeet members Jason says the social, educational and therapeutic activities at Lorikeet Centre has had a very positive impact on his mental wellbeing and that "you couldn't pay for the knowledge they have".
Jason, who received the Lorikeet Member award in the 2022 Glenn Pickett Sunflower Awards, particularly loves our art therapy program that has helped him manage his wellbeing better. Here's what he had to say when asked to talk about his experience.
What made you join Lorikeet?
I used to go to a place called Creative Expression, but you were only allowed there a certain number of times, for art therapy. As I had to leave there, someone told me that they did art therapy here at Lorikeet Centre.
I started coming here to the art therapy class in 2015. They used to do art therapy once a week. That was about eight years ago and so I came in once a week. I started going to the Lorikeet outings as I didn't have anywhere else to go, and I started coming here more and more.
I love art so much. I really get a kick out of doing art, and of course the therapy is really helpful, and they do a lot of therapy here, so it was very helpful for me. It's very challenging creatively and intellectually. And it's therapy as well. I find like there's no limit to the potential that art therapy has. I'm always learning something. They give you a task. Like they have ideas.
I've been putting my work into the Mental Health Week exhibition through Lorikeet. I've done four paintings. I also started really enjoying the outings and then I just grew. I kept coming. Like I really enjoy the healthy eating group, that was my second favourite.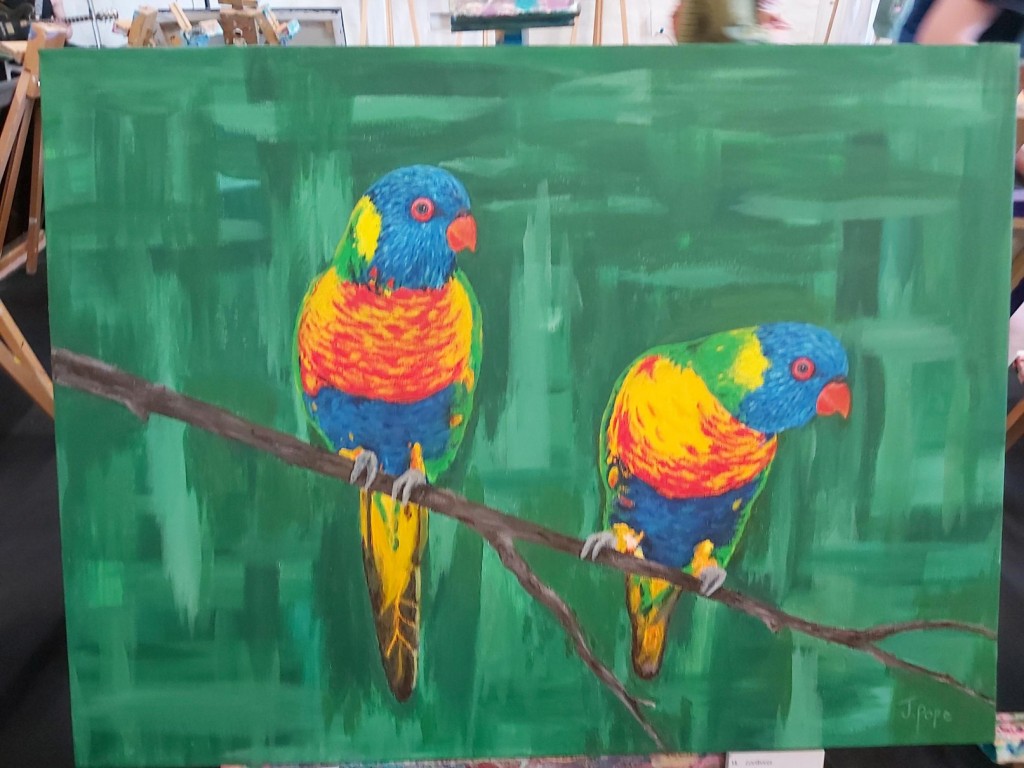 You've made a lot of friends here?
Yeah. Heaps of friends. That's probably the biggest benefit of coming here… it's all the like-minded people. I have friends I also see outside of Lorikeet. But there is a lot of people I don't see out of Lorikeet that I like to see here as well.
The outings are really good, because I feel like, you know, I'm getting guidance while I'm going to the outings. It's quite educational.
How has Lorikeet changed your life?
The biggest change for me has mainly been my social skills and having somewhere to come on a routine basis. I find that the groups are really helpful to keep me educated. I love the routine of having classes or somewhere to go. 
This is a perfect learning environment. I just feel so protected here, and I'm learning socially. I find I thrive here because I feel like I'm getting so much help.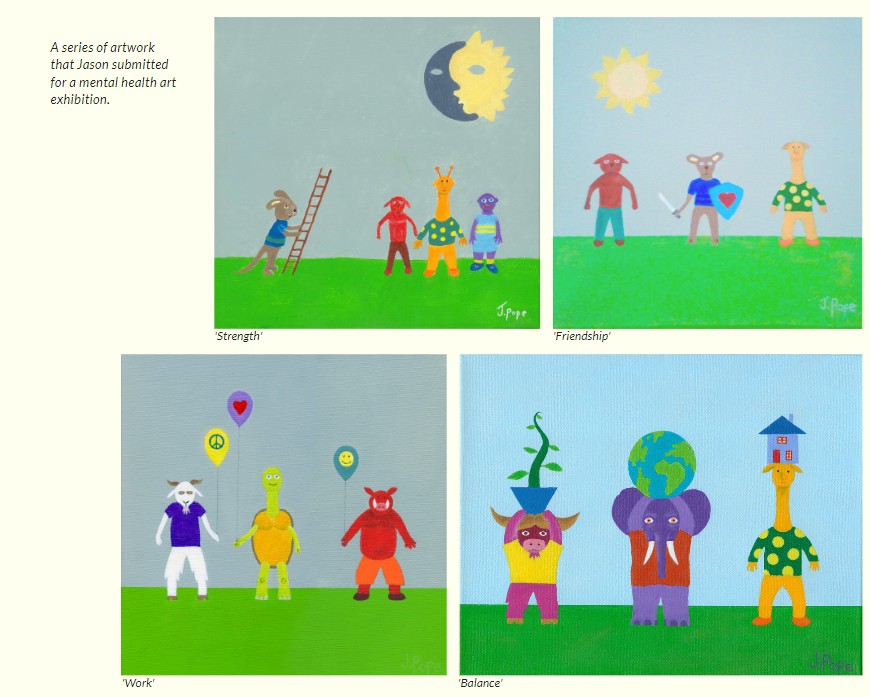 In what ways has our team helped you?
Just having their guidance. Also their knowledge of mental health and they put so much effort in the groups. They're so knowledgeable. Like the healthy eating group, the art group, I like the meditation group as well. You couldn't pay for it, really. You couldn't pay for the knowledge they have here at Lorikeet.
What goals are you working on next?
Just keep coming here three days a week, keep learning.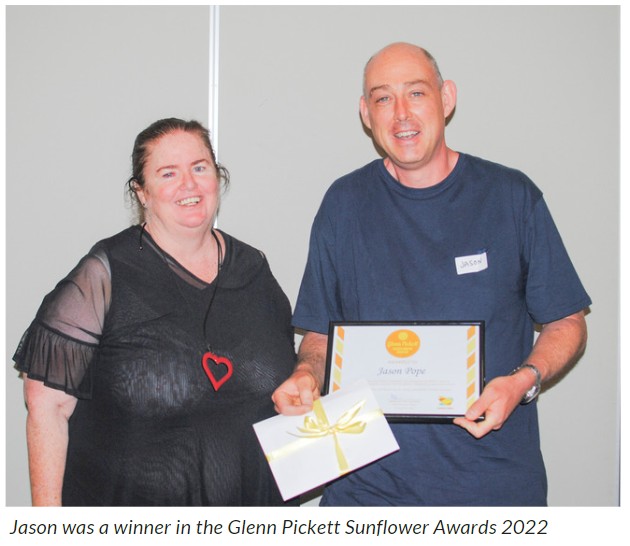 How would you recommend Lorikeet?
I'd just say it's like getting a free education, you know? Socially, and also it's preparing me for TAFE because I want go back to TAFE. So, I find it's like keeping my brain working. And the groups, they keep me alive, educationally. I feel like I'm getting stronger, helping me get back to TAFE. I want to get my degree in visual arts. I've already done my Cert II about two years ago, and I've done my Cert III. I had to go to Cert IV but I wasn't ready so I pulled out.
---
Share
Related Categories
Back to our Blog