11 May 2022
9.30am to 1.30pm
Level 3, 9 The Avenue, Midland
Share
Learn how to assist someone who is engaging in self-injury.
About this event
The Mental Health First Aid Conversations About Non-Suicidal Self-Injury course will teach you how to identify, approach and support someone who is engaging in self-injury by using a practical, evidence-based Action Plan. You will also have the opportunity to practise your new skills in a safe environment.
The term 'non-suicidal self- injury' (NSSI) describes a behaviour where a person deliberately or purposefully hurts themselves. It is used to refer to self-injury that is not intended to result in death.
This course is based on guidelines developed through the expert consensus of people with lived experience of mental health problems and professionals.
Note: This course is not a therapy or support group.
You will learn:
Why people engage in self-injury
How to talk to someone about their self-injury
How to help the person stay safe
How to connect someone to appropriate professional help
How to assess for suicidal thoughts and behaviours.
Who can attend this course
Any adult can attend.
Details
Date: Wednesday 11 May 2022
Time: 9.30am to 1.30pm (4-hour workshop)
Location: Level 3, 9 The Avenue, Midland
Morning tea will be provided – BYO lunch
Cost per person: $110 + GST / Eventbrite fees
Why attend a Mental Health First Aid course?
Evaluations consistently show that MHFA training is associated with improved knowledge of mental illnesses, their treatments and appropriate first aid strategies, and confidence in providing first aid to individuals with mental illness. It is also associated with decreased stigma and an increase in help provided.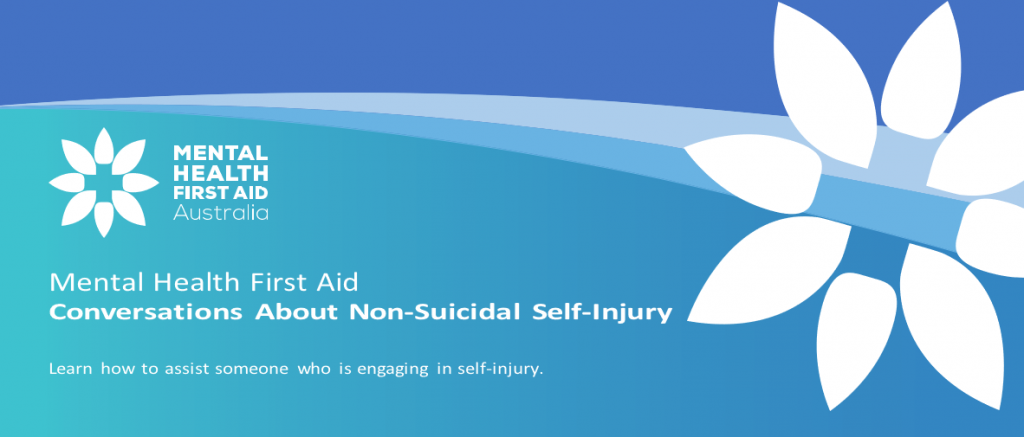 ---
Event Categories
Back to Events