28 Oct 2020
09:00am-1:00pm
Level 3, 9 The Avenue, Midland
Training Room
Share
This 4-hour face to face course is based on our expert consensus guidelines 'Suicidal Thoughts and Behaviors: First Aid Guideline'. Curriculum content is evidence-based with the input of mental health professionals, researchers and consumer advocates.
What will you learn?
How to identify warning signs for suicide
How to confidently support a person in crisis
How to have a conversation with someone experiencing suicidal thoughts and behaviours.
At the completion of the course you will be equipped with the skills and knowledge to safely have a conversation with a suicidal person.
Course participants will receive a handbook and an online Certificate of Completion.
This course costs $80.
For more information, call us on 9237 8900.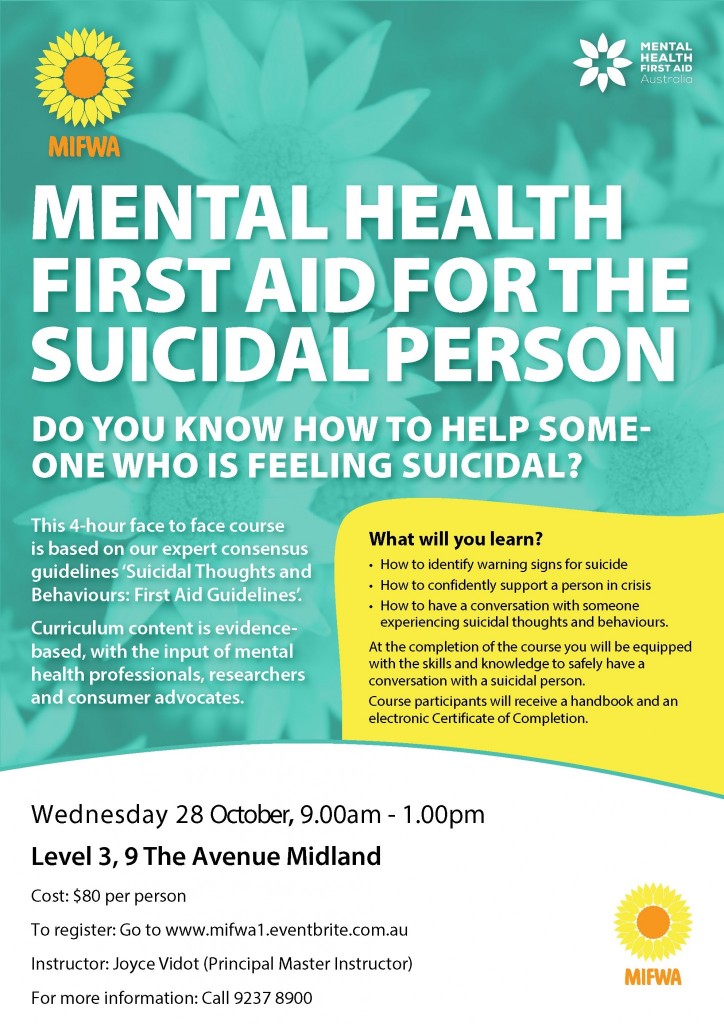 ---
Event Categories
Back to Events