7 Sep 2020
10:00am-2:00pm
Wagin CRC, Tudhoe Street, Wagin
Share
On 7 September, join MIFWA and the Wagin Community Resource Centre for this FREE 4-hour face to face course based on our expert consensus guidelines 'Suicidal Thoughts and Behaviors: First Aid Guideline'.
What will you learn?
• How to identify warning signs for suicide
• How to confidently support a person in crisis
• How to have a conversation with someone experiencing suicidal thoughts and behaviours.
At the completion of the course you will be equipped with the skills and knowledge to safely have a conversation with a suicidal person.
Course participants will receive a handbook and an online Certificate of Completion.
Cost: FREE – light refreshments will be provided.
To secure your spot, register on Eventbrite.
For more info, email Joyce at joyce.vidot@mifwa.org.au.
We would like to thank CBH Group and the Harvest Mass Management Scheme for their support of this event.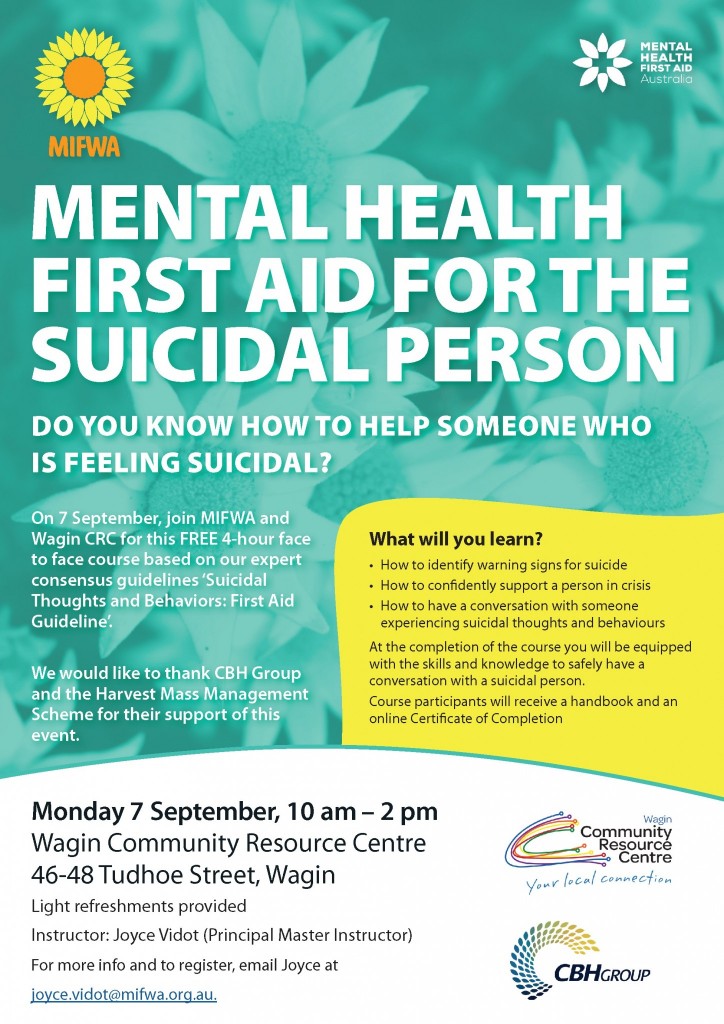 ---
Event Categories
Back to Events