Share
Facilitated by MIFWA.
What is reaching out?
There are three key areas we will cover in this training:
1. Understanding the WHY
Why phone support is important at this time?
2. Understanding the WHAT
What is relevant and meaningful phone support during COVID-19?
What are people likely to need reassurance about?
3. Understanding the HOW
How do we make a phone call that offers support?
What things should we consider?
Moving our approach to provide support by phone sounds simple. However, the focus of our support needs to change. Keeping people well and at home during this time may take additional skills and knowledge.
The aim of Reaching Out training is to share and build skills and new approaches to support people 'to stay well and safe at home' during COVID-19 situation.
The focus is on 'how to adapt our approach' to offer relevant and meaningful phone support during this time.
---
Reaching Out reviews:
"A great quick refresh and reminder of the importance on connection."
"Hayley is an amazing presenter. It (can be) very easy to switch off during training, particularly on Zoom, but Hayley is able to hold, engage and captivate a room with ease. Her warm and bright energy shines through the computer screen. You automatically feel welcomed in her presence and like you can answer and engage without judgment. No question is silly. And she does a mix of practical and written training to suit different learning styles."
"I learned different tips of how to engage the client during phone support, such as using more open-ended questions."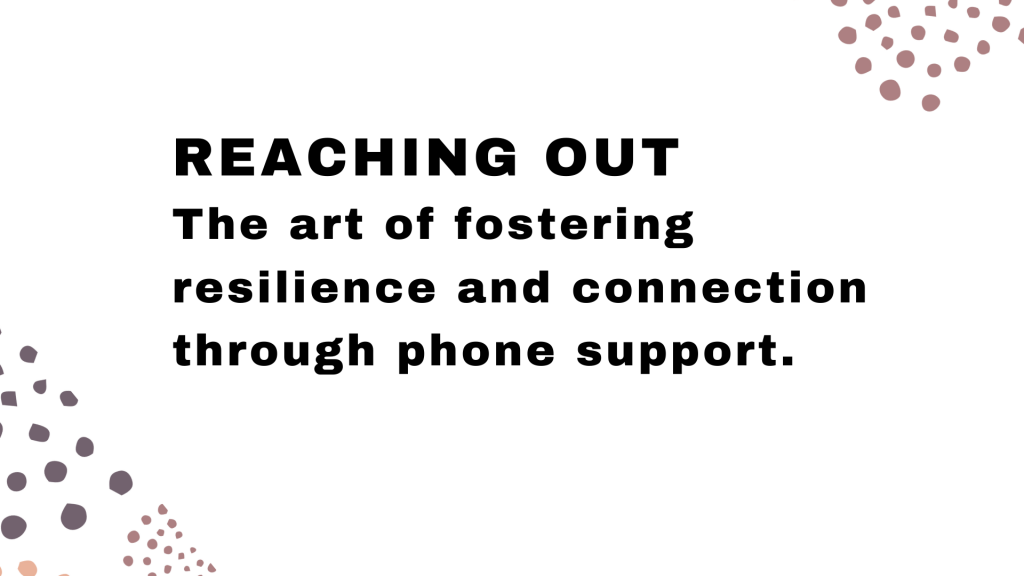 ---
Event Categories
Back to Events