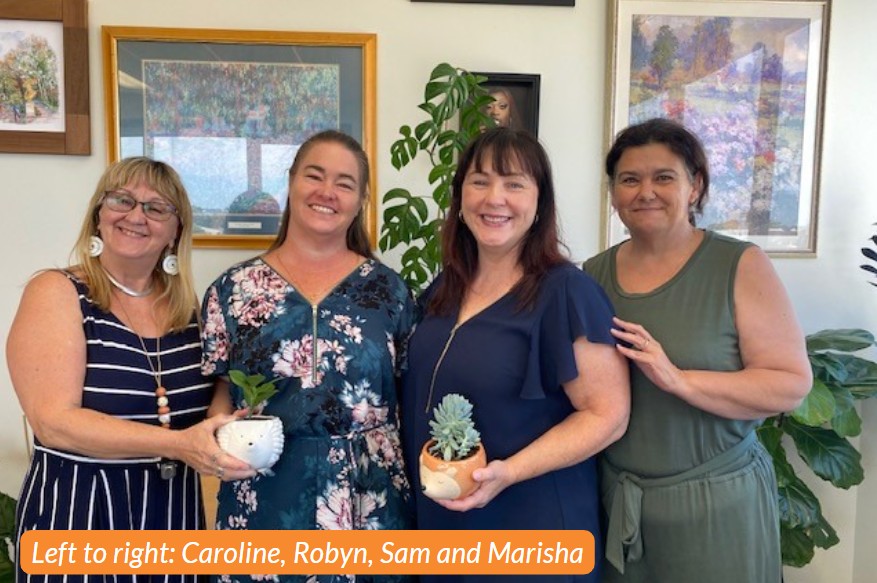 MIFWA Carer Services Team came together during the annual Carer Peer training in February.
Thirteen team members developed skills on Protective Interrupting, Sharing Gems from our lived experience, Letting Go of Judgment and Co-designing Carer Safety Plans.
We borrowed potted plants from the Hospital to Home office space and used meditative colouring in, plasticine and stress balls to create an inviting and supportive learning environment.
Feedback:
"An opportunity for some reflection & to hear the similarities of challenges & growth amongst us."
"Loved hearing others experience."
"A great strategy for group safety & integrity." – Protective Interrupting
FACTS:
In 2021-2022:
MIFWA worked with over 600 carers to offer information, one-to-one support, respite, and peer educational opportunities.

We hosted a Carers Retreat and the event was oversubscribed, and participants highly valued the break away, particularly amidst the challenges of COVID-19.
More about Carer Services at mifwa.org.au/our-services/carer-support/
---
Share
Related Categories
Back to our Blog