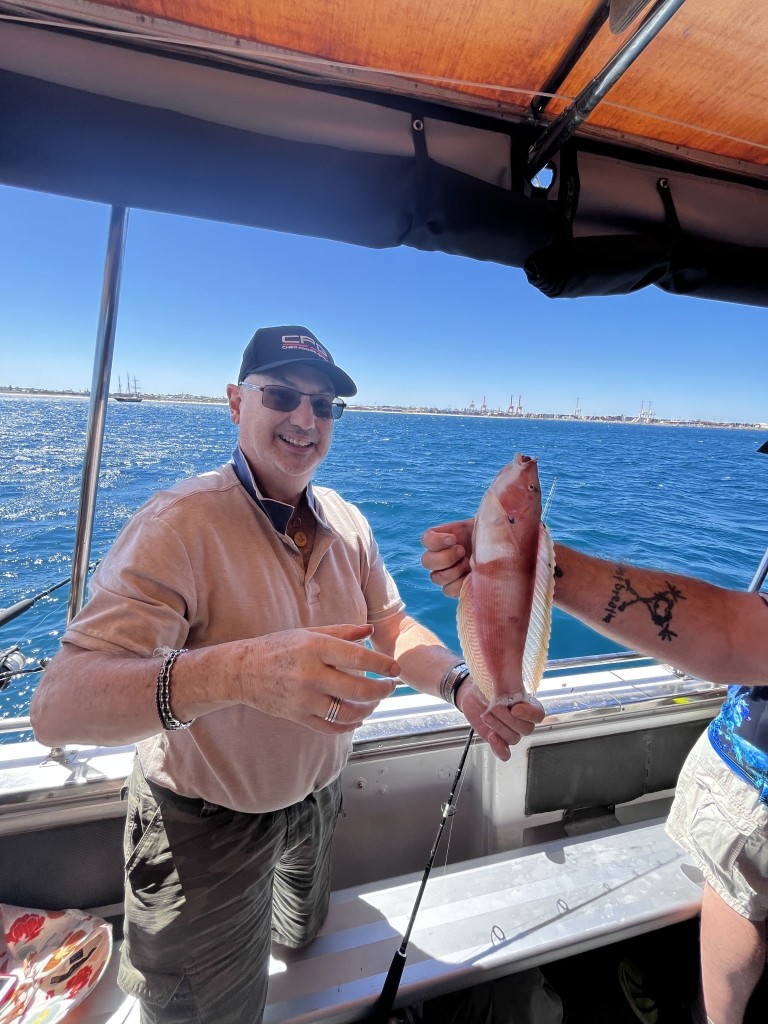 We would like to give a big thank you to Fishability and the Top Gun II Crew for every year giving Lorikeet the chance to get hooked on fishing!
The amazing volunteers run many programs throughout the year, including Lorikeet attending the Fremantle Fishing trip held in early 2023.
"At Sardine Jetty in Fremantle we were met with a warm welcome, lots of smiles and then we set sail!
After tea and coffee, we were shown how to use a fishing rod and many of us managed to catch a fish or two. The few that were too small to keep, we called "flying fish" as we let them go back into the ocean.
A once-in-a-lifetime experience with lots of laughs, food and footy banter made the 6 hours out on the ocean a breeze.
It was an overall wonderful day out on the boat and we look forward to next year!"
---
From
fishability.org.au:
"While so many fishers take for granted the opportunity of heading to the water and casting a line, in 2000 it became evident to a group of people that there were barriers hindering people with disabilities from being able to do the same. That awareness led the Department of Fisheries Volunteer Fishing Liaison Officer, Mr. Neville Thomas to the development of a program to provide opportunities for people with disabilities to get outdoors and enjoy the excitement and reward of fishing. As the idea caught on, the 'Fishers with Disabilities' program took form and developed into Fishability."  
---
Share
Related Categories
Back to our Blog