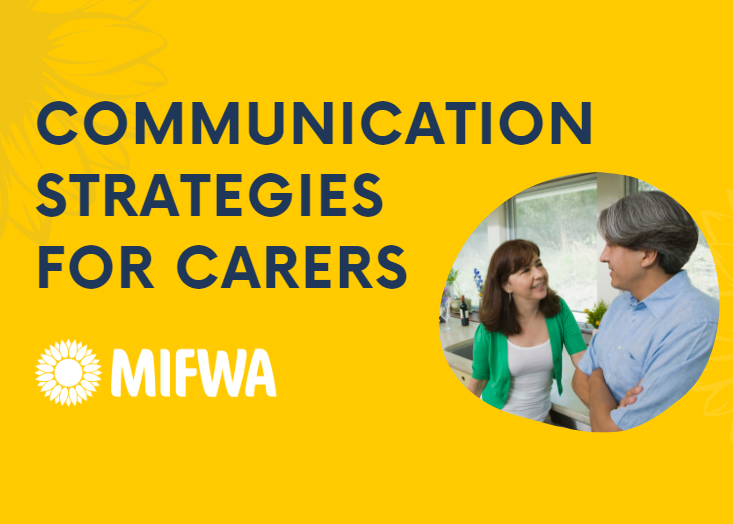 On Thursday 16 February, Carer Services held a session at MIFWA, Midland where we explored communication styles and strategies for carers.
The 2-hour session looked at relationships being at the core of our mental health, and the importance of relating with each other when caring for someone who is experiencing or living with mental distress.
We discussed five key relationship strategies and learned from a video regarding the "relationship dances" developed by Project Air Strategy.
This event was offered free to family carers only and who were caring for a loved one with mental health distress.
Participants have expressed that they found it helpful and educational and that they could ask questions and get some strategies they could use immediately.
One of the participants said:
"I would like to thank you very much for adding me at the last minute.

The opportunity to listen and share with others the challenges and difficulties that we live with daily is so helpful when caring for a loved one with mental unwellness.  I left feeling calm, able, and capable.

Wish you a lovely weekend.

Kind regards

Maria"
---
Share
Related Categories
Back to our Blog