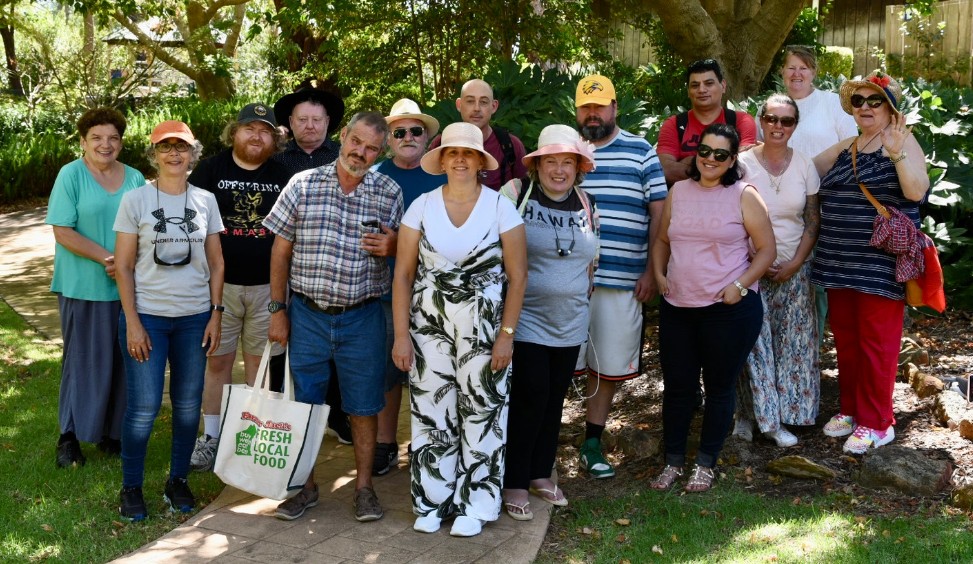 On the first Friday in March, Lorikeet members escaped the city to a trip down south to Harvey. The outing was very popular and 22 of us caught the Australind from Perth to Harvey.
After the enjoyable train ride a bus waited at the station to take us to Stirling cottage. May Gibbs spend 2 years of her childhood at Stirling cottage and while walking along the beautiful gardens we learned more about her time and inspiration from Harvey.
The food at the café was amazing and fueled us for the next stop Harvey Cheese. Everyone had a chance to taste and buy some fresh cheese, ice cream or other beautiful souvenirs you could get there.
We came prepared with lots of freezer bags to ensure that the cheese made it to everyone's home in good condition. The time flew by fast and at 3.17 it was time for us to jump back on the train to head to Perth. It was a lovely day for everyone and it was beautiful seeing everyone connect and chat on the train and during the day.
One member said:
"What a fabulous day we all had at Harvey. It was so well organized and the weather was beautiful. We can all look forward to next year and having another wonderful time."
---
Share
Related Categories
Back to our Blog