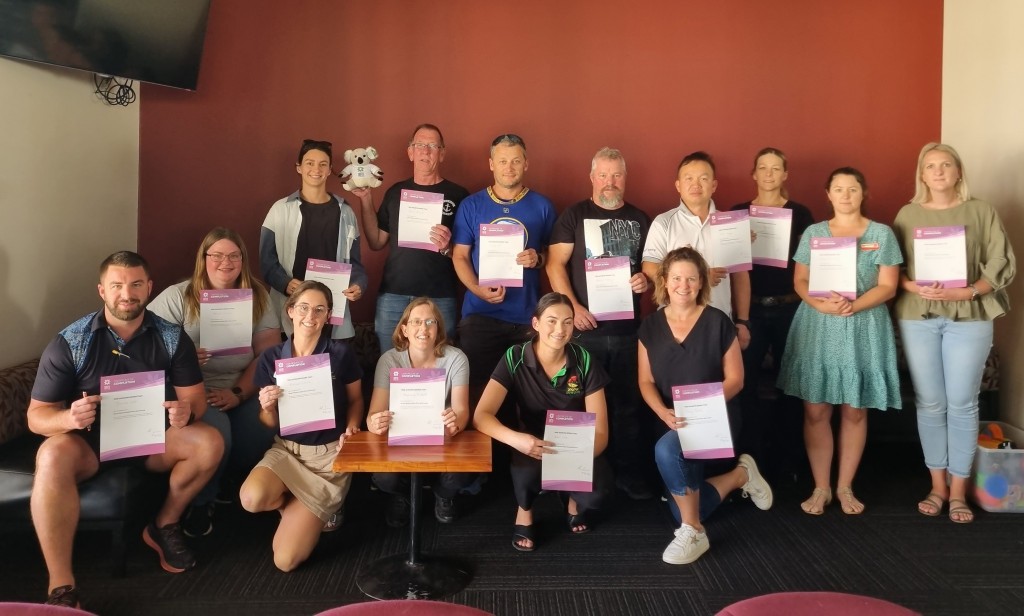 In December, MIFWA worked with staff from Dowerin District High School to deliver Youth Mental Health First Aid training to school staff from their and surrounding schools as part of the CBH Regional Mental Health Program.
Romy Pritchard delivered training to a fantastic group of 16 people, who shared with us the most important things they learned from this training:
A greater understanding of and strategies to administer Youth Mental Health First Aid
That youth brains are developing and it can take more than 10 seconds for their brains to process a question and respond. Be patient and give them time to respond.
Honest information
How to help young people in the community
The differences between anxiety and depression
An action plan for approaching someone
The difference between the approach to suicide and depression
That there are so many different aspects and signs of mental illness.
The consensus from the group, as well as other regional towns we support through delivering training, is that they would love to see – and there is a need – for more training, workshops and forums around mental health in regional towns.
Thank you to Dowerin District High School for hosting the training. We can't wait to come back in February and March to deliver Teen Mental Health First Aid to students at your school!
Thank you also to CBH Group for their continuing support of this program.
MIFWA's next training will be held in February 2023 in Wagin. You can find more information here: https://www.mifwa.org.au/event/youth-mental-health-first-aid-course-wagin/.
---
Share
Related Categories
Back to our Blog