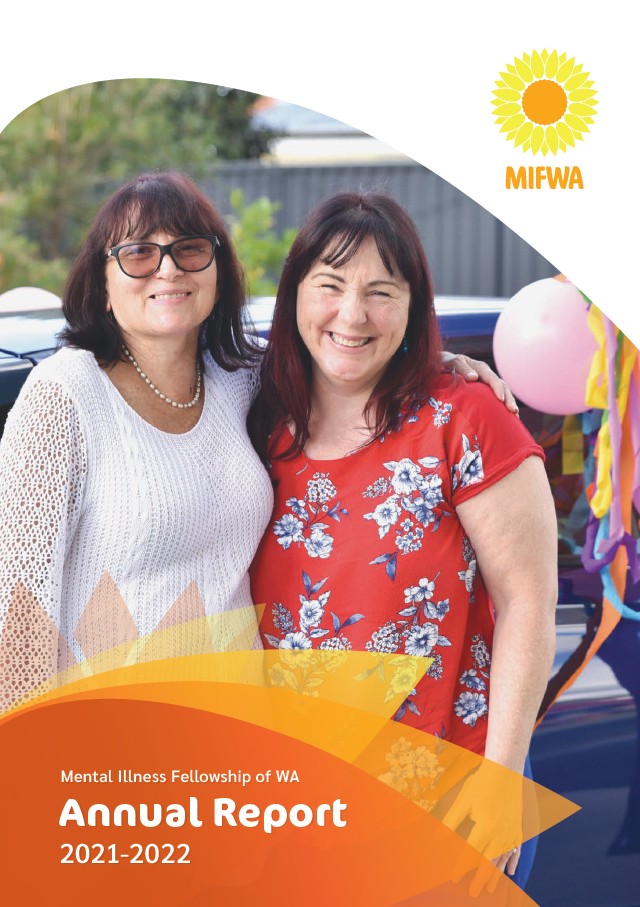 MIFWA is pleased to release our 2021-22 Annual Report.
Our new Annual Report recognises and celebrates what has been a year of growth, challenge, consolidation and innovation within our organisation and across the Western Australian mental health sector.
"We are excited about our future and the strategic goals we have set. We carry the ambition and drive of our founders to make a mark on the mental health sector by exploring possibilities and focussing on services that will lead to optimal outcomes. We thank our staff, supporters, members, and allies. We are committed to exploring new approaches and partnering with others to build a mental health system that is person-centred and responsive," writes Annette Watkins, MIFWA Chairperson.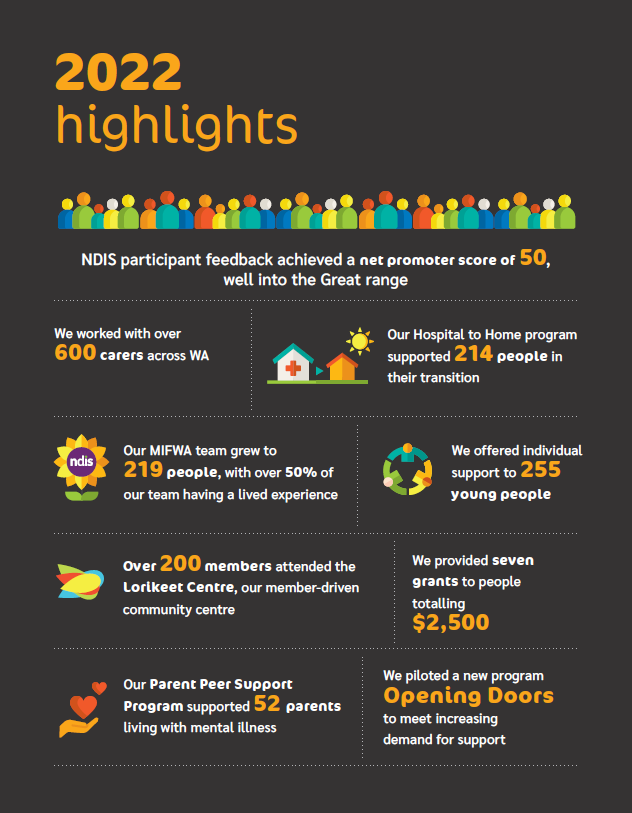 Thank you to everyone who has supported us over the year.
We are grateful to our funders, donors, members, volunteers, and supporters who have made an important contribution to our organisation over the last year. We look forward to continuing our collaborative engagement to strengthen our collective impact within the mental health sector across WA.
You can read the full Annual Report here.
You can read our full Annual Financial Report here.
---
Share
Related Categories
Back to our Blog