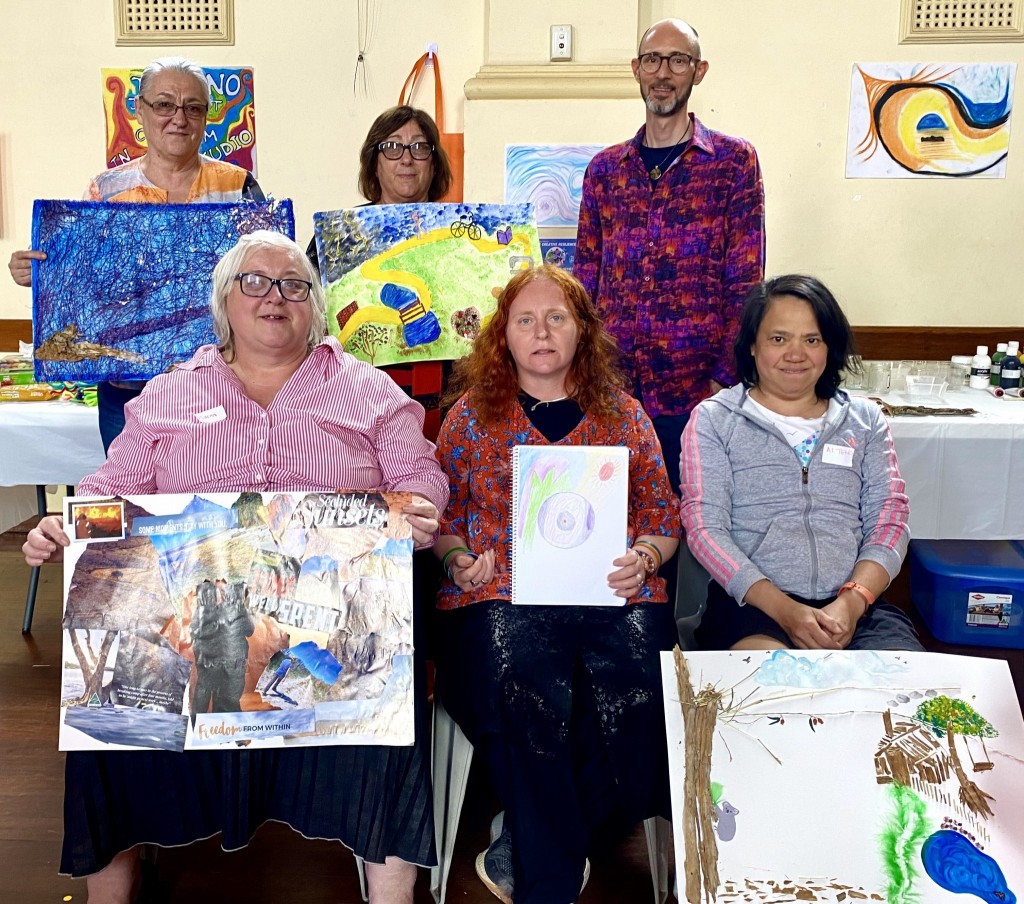 Each year, MIFWA takes part in Carers Week, which runs during the third week of October.
Carers Week provides us, along with the greater Western Australian community, a chance to recognise the contribution and courage of the 2.65+ million Australians who provide help and support to a family member or friend.
This years theme was #ShareYouCare, and as part of the week we headed to Northam for our regional Carer Wellbeing Day. In collaboration with Paul from Reflective Visions Counselling & Art Therapy, we hosted a free art therapy workshop for carers living in and around the area.
Held in the Northam Town Hall (which was built in the 1800's), Paul guided carers through how to use a visual diary for personal reflection and creative expression.
After lunch, everyone had the opportunity to practice what they had learnt by exploring the topic of self-care and what it looked like for them. They really embraced the activity and topic.
Thank you to CBH Group and Western Australian Association for Mental Health (WAAMH) for supporting this event and enabling us to give back and support regional Carers in Northam.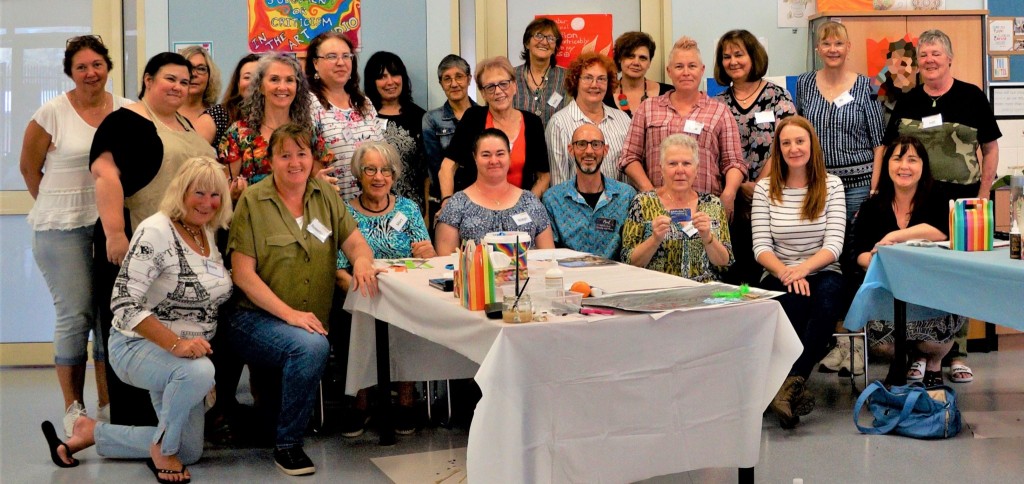 During Carers Week we also held a Carers Wellbeing Day in Marangaroo for the carers we support in the North Metro area.
With the chance to explore art therapy with Paul from Reflective Visions Counselling & Art Therapy, around 30 carers attended for a day of art, exploration and self-care. It was impressive to see how everyone embraced the activities in their own way. Everyone had a wonderful day.
A big thank you to the team from The Hepburn Family Centre for providing the venue and for supporting this event, as well as our wonderful volunteers and staff.
Thank you to Trudy from the MIFWA Carers Services team who coordinated the event, which was her last as part of the MIFWA team. We wish Trudy all the best in her new endeavour.
Stay tuned for details about our upcoming art therapy workshop series with Paul in Northam in 2021!
---
Share
Related Categories
Back to our Blog