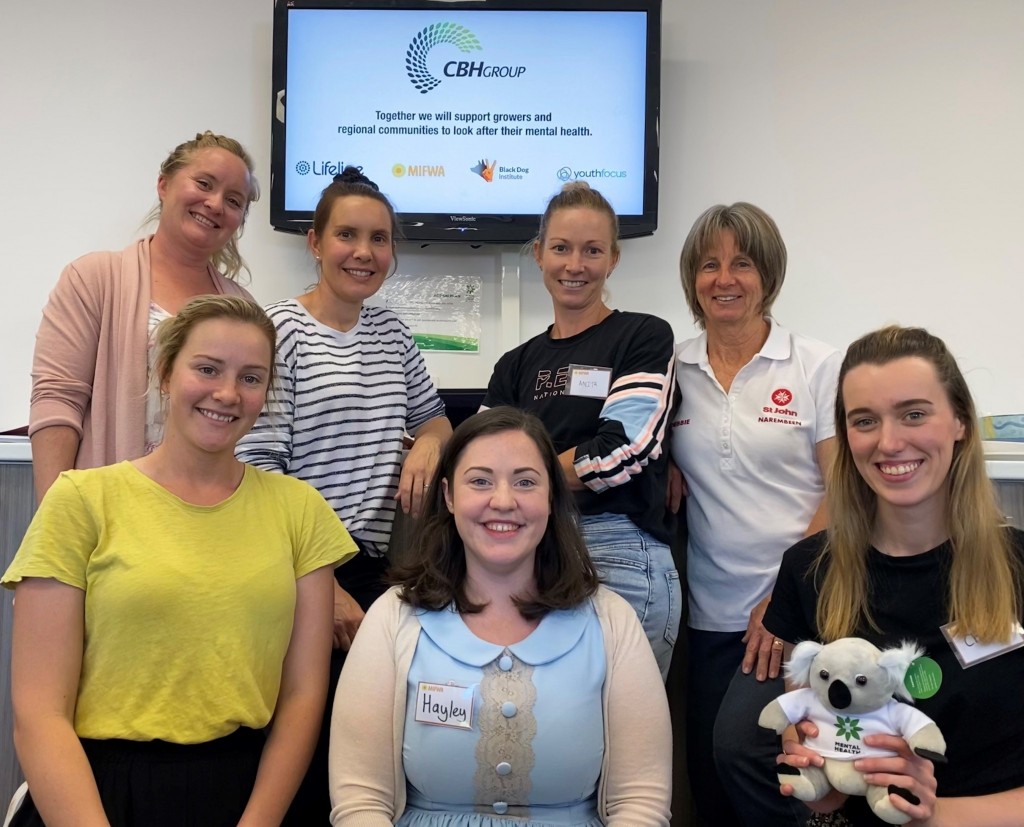 In November, MIFWA kicked off the first of our training sessions in Narembeen as part of the

CBH Group

Regional Mental Wellbeing Program, a program aiming to build and support the mental health and wellbeing of Western Australians living in grain-growing regions.
Over two days, MIFWA Trainer Hayley Harris delivered Youth Mental Health First Aid to an enthusiastic group from the local community, eager to learn more about how they can support young people experiencing mental health problems or who are in a mental health crisis. Topics included depression, anxiety, psychosis, eating disorders, substance use and suicide, as well as where and how to get help, the types of help that have been shown by research to be effective, and how to provide first aid in a crisis situation.
Feedback from the training was positive:
"Hayley was amazing. She made it feel very safe and you felt comfortable to ask questions and share relevant experiences. She was relatable and made it engaging despite the heavy nature of the content!"
For MIFWA, this was a great way to connect with the group and to learn about the incredible mental health initiatives already underway in Narembeen.
We can't wait to return to Narembeen to deliver customised mental health and wellbeing workshops to the students at Narembeen District High School in the new year. Participants also expressed a lot of interest in MIFWA returning in 2021 to deliver more training to the wider community as well
Thank you to Narembeen CRC and Narembeen District High School for their support of this community initiative and for providing the venue for free.
For further information on how MIFWA can support your regional community with training and workshops, please contact Janine via email at Janine.ripper@mifwa.org.au.
---
Share
Related Categories
Back to our Blog